Cineplex presses play on 2017 gaming championships
Since last year, the theatre chain has played host to thousands of one-day gaming events as popularity in the e-sports vertical soars.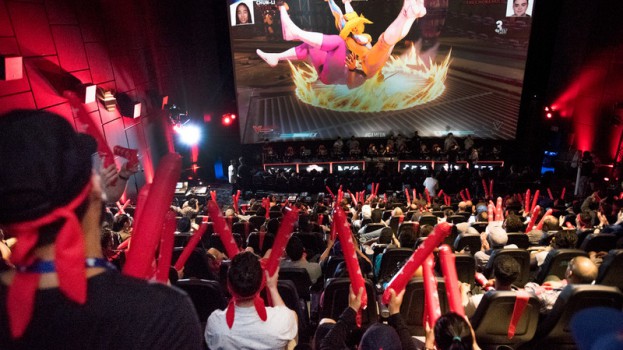 Cineplex has opened registration for the 2017 Cineplex WorldGaming Canadian Championship Series, presented by PlayStation.
The company first acquired WorldGaming in fall of 2015 in a bid to buy into the increasingly valuable global e-sports vertical.
Last January, it launched its inaugural Canadian Championship Series, with tournaments for Call of Duty: Black Ops III, Street Fighter V and Uncharted: A Thief's End. According to a release from Cineplex, since launching the series last year it has played host to "thousands" of events.
This year's tournament will see teams of four from across Canada compete against one another in the first-person shooter game Call of Duty: Infinite Warfare. The prizes include $65,000 in cash and the chance to represent Canada at the CWL Anaheim Open later this year (also sponsored by PlayStation).
It marks the second time WorldGaming has presented a Call of Duty tournament. For last year's tournament, WorldGaming GM Wim Stocks told MiC there were more than 6,000 individual players registered (Cineplex could not reveal its total viewership numbers).
This year, he said, WorldGaming is working with Call of Duty publisher Activision to open the tournament up to more professional players and is changing the format from individual players to teams of four, which he said will likely draw a larger batch of registrations.
For its part, Cineplex will host 24 separate regional qualifier events at various Cineplex theatre locations on Feb. 26. The winning 64 teams will then compete in online playoffs, with the top eight teams from the country then receiving an all-expense paid trip to Toronto's national finals, held at the Cineplex Scotiabank Theatre on March 26.
Other major media companies have been playing in the e-sports space of late — in September, Canadian pop culture and fandom even FanExpo hosted its first e-sports tournament through a partnership with local e-sports league Northern Arena, featuring 16 gaming teams from around the world. Northern Arena also partnered with Bell Media, which broadcast the finals on TSN's website.
And earlier in the summer of 2016, the Air Canada Centre played host to a League of Legends tournament which saw 15,000 fans in attendance.
Online, the vertical is even more appealing. According to Riot Games, which developed the hit League of Legends, 12 million people play or watch the game every day. Twitch Tracker Newzoo recorded an average of 79 million hours of e-sports watched per month on the Amazon-owned platform in 2015.