Television advertising to remain flat, tablets to tank: study
From the rise of vinyl to possible slowdowns in self-driving cars, Deloitte has released its annual media and technology predictions. The big winner (sort of) is linear TV.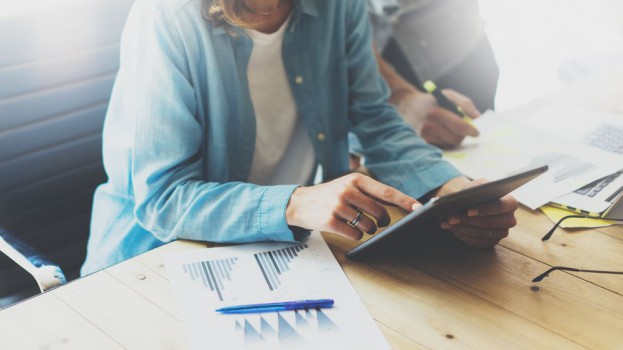 Deloitte has released its 16th annual technology, media and telecommunications (TMT) predictions, providing an outlook on the way people around the world will interact with key technology in the coming year.
While the report covered many areas of tech from the rise of vinyl to possible hindrances to self-driving cars, the ever-changing ways that people around the world consume media played a big part in this year's study.
Despite fears that the future of media will see the drastic downfall of some traditional forms of entertainment, Duncan Stewart, director of TMT research at Deloitte in Canada and co-author of the global report, said there are also some indicators in the report that the sky is, indeed, not falling. This includes cord-cutting, which Stewart told MiC is not nearly as prevalent as it may seem.
In Canada, he said, "almost nobody is cutting the cord. It's about 1% to 1.5% per year."
And, he said, these cord-cutters are usually from the demographic (age 18 to 24) which already weren't watching much television to begin with. The same goes for ad-skipping through methods like PVR, he said, and that these viewers weren't necessarily as engaged with ads to begin with.
While the cord-cutting and ad-skipping may be prevalent among that younger group, which Duncan said is watching about 40% less television than they were five years ago, he also stressed that millennials aren't the only demographic that matters to advertisers.
"People who are 65-plus represent 15% of the population," he said, while adults 18 to 24 represent 7%. "Not only does this age group watch TV, they watch more TV than average, and the amount of TV they watch is growing over time."

"Cord-cutting is there, but it's small. Ad-skipping is there, but it's small. Yes, we're losing 18 to 24-year-olds, but we're engaging with this other vital demographic. When we look at TV advertising, the death of TV is not the right story."
Stewart predicts that television advertising will remain relatively unchanged through to 2020. While the idea of stagnation may seem like a bleak outlook, Stewart said in the current media landscape, flat is the new up.

"Nothing is growing the way digital is growing," he said. "But because television still has a fairly loyal audience, it's not falling dramatically like print media."
One trend predicted to drop next year is tablet use.
The report concluded that globally, tablet sales in 2017 will decrease by 10% from 182 million units sold in 2016. Stewart said Canada is on par with these global trends, and that the love children in the age three to 10 range have for tablets may cause some to think that this means the next generation will be the generation of tablets.
This isn't truly the case, he said.
"Yes, between three and 10, tablets are indeed a big thing. They are the most commonly used device and the primary means of getting on the internet. But around age 10, that starts changing. Kids move away from tablets and toward laptops, desktops and smartphones."
In Deloitte's surveys this past year of more than 30,000 people worldwide, he said, the most popular online activities included shopping, video, news, taking pictures and banking, among others, and across all demographics, the tablet was never the number-one device. Stewart said it's simply a matter of the tablet getting squeezed out of the market by its competitors that are bigger and smaller in size.
"When it was introduced in 2010, many including myself called it the Goldilocks device. Not too big, not too small. In those days my laptop was so heavy and the battery life lasted maybe a couple hours," said Stewart. "Now, our phones have gotten bigger, laptops have gotten smaller."
Other potentially advertiser-friendly developments predicted in the TMT report include increased capability for indoor navigation. As of 2022, at least one quarter of all human and machine uses of digital navigation (such as Google and Apple Maps) will include an indoor portion, compared to less than 10% for 2017, which Deloitte said would likely benefit governments, retail busineses and consumers. The innovation could also present more opportunities for advertisers to promote themselves through increasingly sophisticated map apps such as Waze.

Deloitte also predicts a rise in 5G data networks, with the first limited deployment rolling out in 2017. This will result in significantly higher speeds, lower latency and support for low-power "internet of things" devices and sensors.
Deloitte's information was gathered through interviews with clients, industry analysts, global leaders and more than 8,000 practitioners from Deloitte member firms.
Image: Shutterstock