TVO takes The Agenda to Twitter
TVO will become the first Canadian media company to broadcast simultaneously on both TV and Twitter.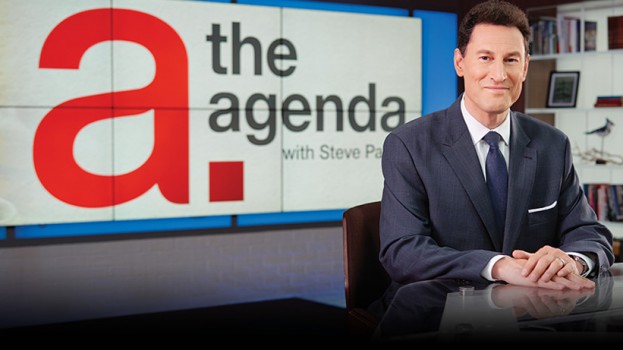 TVO has signed on as the first Canadian media organization to offer nightly streaming on Twitter through its live streaming app, Periscope.
Its flagship current affairs program, The Agenda with Steve Paikin, will go live on Twitter on The Agenda's official Twitter page every weeknight at 8 p.m. beginning tonight.
John Ferri, VP of current affairs and documentaries at TVO, said that TVO used to live stream the show on its own website but has decided it was "much smarter" to focus its efforts on social media.
Ferri said TVO is open to streaming programming on other social platforms such as Facebook, but has been in conversation with Twitter since meeting with multiple senior Twitter employees (including head of news and government Jennifer Hollett) at the Online News Association conference in Denver last fall.
He said ultimately, it's about giving TVO an opportunity to reach new audiences. While he did not have exact viewership statistics at press time, he said views for The Agenda online have been "steady" over time.
"It's just a great opportunity to tap into an audience that is already engaged politically and very interactive," he said.
He added that Twitter can help make the program more participatory in nature. While Twitter users won't be able to ask questions and have them answered in real-time (since, as Ferri mentioned, the show is live to tape and filmed shortly before its broadcast), it will be an opportunity to gather more information about what viewers want.
"People will get a chance to ask questions, and we pay attention to all of their reactions," he said. "We monitor our social media very seriously, very carefully."
In the past year, Twitter has signed a number of live streaming deals with various global brands and media companies, such as three different personal finance-related series from Bloomberg (sponsored by Scotiabank), the Video Game Awards, a business and financial news program Cheddar (from a partnership with tech start-up Cheddar) an NBA news program entitled The Starters, out-of-market MLB games and U.S. election night coverage in partnership with Buzzfeed.