Havas Media Canada awards partners at open house
GM Maura Hanley said the third annual event helps the agency decrease staff turnover and boost client retention.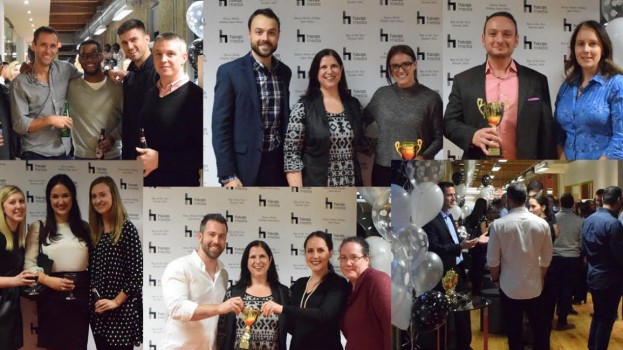 Client retention and staff turnover are major issues for agencies in today's media landscape. That's nothing new. But Havas Media Canada is combating both with its annual Open House Party.
Launched in 2014, the event celebrates Havas staff and awards the agency's top partners.
Maura Hanley, GM of Havas Media Canada, said the event started in 2014 to thank its partners and create better working relationships among staff and clients. Hanley credits the event for part of the agency's 100% client retention rate in 2016 and its staff turnover rate, which was less than 10% last year.
"We're not a huge agency, aren't leveraging hundreds of millions of dollars for clients," she said. "What we're leveraging is collaboration and the ability to come up with effective ideas."
The 2017 event was held last week at the agency's Toronto office. This year's honourees were Dana James from Pattison as OOH Rep of the Year, Brad Karleson from theScore as Digital Rep of the Year and John Giustino from Corus Entertainment as Broadcast Rep of the Year.
The Most Innovative Partner award went to Virool, which runs a programmatic video advertising platform, for helping to build a plan to measure brand perception for Hennessy that included measuring emotional resonance and engagement by tracking subtle facial expressions made by video viewers. Havas' award for Most Meaningful Result was given to theScore for its work through 2016.
Award winners are voted on by all staff at Havas Media Canada.