Global News has reporters shape new campaign
In an effort to increase its viewer loyalty in the Calgary and Edmonton markets, the network used social videos in addition to its traditional TV spots.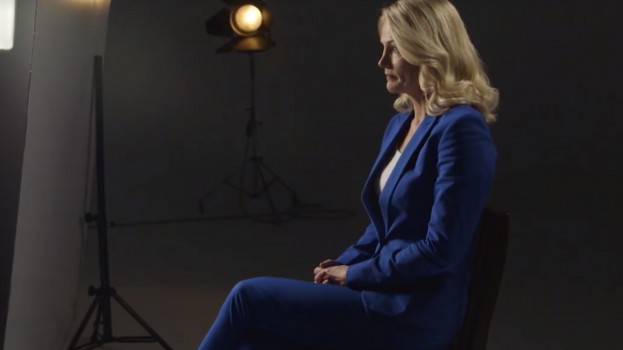 For its latest efforts to build viewer loyalty in the Edmonton and Calgary markets, Global News let its reporters share the news that matters most to them.
Rhonda Halarewich, marketing manager for Global Edmonton, said that normally Global would conduct this kind of campaign by talking to viewers about what they were thinking about, but flipped the focus for its "Stories That Matter" campaign.
"We asked the reporters what stories matter to them," she said. "It just evolved into a conversation about doing their jobs in journalism. The basis was that the stories that matter to you, the viewer, matter to us."
With a slightly different angle on the message, Global also decided to shift its media focus. While the video spots were initially formatted for TV, Halarewich said they were then repackaged in different lengths and distributed through boosted social media posts.
Kenton Boston, Global's VP of news and information for Western Canada told MiC, "This is the kind of campaign that we'd normally do on broadcast only." However, he said the "personal" style made this campaign suitable for Facebook and Instagram as well.
The media buy for the social posts was conducted internally by the Corus team. Boosting occurred throughout the month of November.
While the campaign helped support Global's televised broadcasts in the two markets (Boston told MiC Global News holds the #1 position in both cities in the adults 25 to 45 demographic according to PPM data, however he said it held that position prior to the start of the campaign), its main payoff was in its social presence.
For the month of November, the videos (six 30-second clips per market) received a total of 748,019 views (Edmonton) and 385,953 views (Calgary). The local Facebook pages also saw a lift in engagement during the campaign, with Global Calgary's page lifting from 71,000 to 82,000 likes and Global Edmonton's page lifting from 242,000 to 253,000.
Boston noted that the bigger indication of success is the variance between the station and its competitors on social media, with the two Facebook pages both boasting nearly twice as many likes as their nearest competitor (CTV Calgary and CTV Edmonton).
Boston would not provide market share data for Global.