Local focus grows for RBC in year two of Olympic program
The bank is expanding its Training Ground initiative, but will take a more focused approach to its media plan.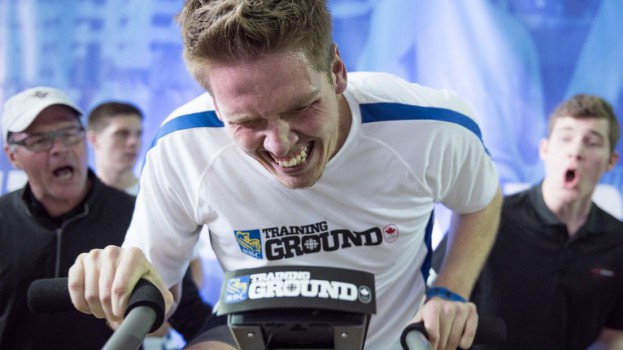 RBC is expanding the local focus of its amateur athlete-seeking RBC Training Ground program as its heads into the second year of the five-year initiative.
Launched ahead of the Rio 2016 Olympic Games, the program had events in Vancouver, Toronto, Montreal and Halifax, testing the athletic skills of 400 young athletes (between 14 and 25) and selecting 25 to receive funding from the bank to help them become potential future Olympians. Content from the program was integrated into RBC's sponsorship of the games on the CBC, both on TV and online. Media work on the campaign is done internally alongside its agency M2, with Mosaic working on experiential and Stellick Marketing Communications on public relations.
Jonathan Rotchtin, manager, brand marketing at RBC, said that considering how quickly the first year of the program came together, the team is happy with the results. The campaign was launched at the beginning of 2016, with just over a month of promotions and call for applications before the first event.
According to metrics from IMI and Ipsos shared with MiC, RBC saw a significant lift with Canadians who viewed RBC Training Ground content during the Olympics. Those who viewed the content noted a 60% increase in the belief that RBC supports Canadian athletes, a 36% jump in the statement that RBC is a trusted company and a 21% jump in the statement that RBC is a brand that they relate to (Rotchtin noted that RBC is trying to position itself as an approachable bank).
Heading into year two of the program, RBC is expanding the focus of the campaign, but also keeping it more local. The slate of events will expand from four to 30, with the goal of testing the skills of 7,500 athletes in 2017. Because there's over a year until the 2018 Winter Olympics in Pyeongchang, the media push behind the program will be more segmented, with advertising rolling out in the regions where testing events are going live, rather than across Canada all at once as it was for the first year of Training Ground.
Rotchtin said additional content will be gathered during the testing events to be used during RBC's Olympic campaigns closer to the 2018 games.