Blog: How marketers are using Facebook Live and why it's important
Jonathan Davids, founder and CEO of Influicity, with brands that are using the platform well and tips for using it smartly.
By: Jonathan Davids
Back in 2015, Facebook quietly rolled out a feature called Facebook Live as part of its Mentions app. The intent was to give VIP users the ability to broadcast live video streams on the fly, and it was similar to the offerings coming from YouTube and Twitter (Periscope).
Facebook has a track record of rapidly developing or acquiring new applications that serve a unique user behaviour, with varying levels of success. In this case, they've actually managed to build a strong product with widespread,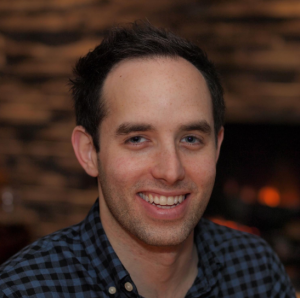 though still early, adoption. TV commercials are currently running south of the border, continuing to push users to stream themselves at the push of a button.
As a broadcasting platform, there is no question that live streaming has immense reach capabilities. Buzzfeed attracted over 800,000 simultaneous viewers during its notorious watermelon elastic experiment.
In my discussions with brands and media buyers, this has been a real area of curiosity and one that deserves attention in the 2017 media plan.
Brands who are winning with live streams
One brand that's active is Benefit Cosmetics (owned by LVMH), which runs a show every Thursday, called Tipsy Tricks with Benefit. The episodes are anywhere from 15 minutes to an hour, and are designed to look informal and inviting. The hosts will usually cover broad topics and focus on common problems, with product-focused solutions.
There are a few things Benefit is doing really well:
Instant shopping
As home shopping networks have done for decades, live streaming about products is a natural sales vehicle. Consumers can easily click a link to purchase products as they're presented.
Interactive
Like any call-in show, viewers can toss questions at the hosts in real time, through comments, tweets, or emails. This allows hosts to engage rapidly and individually.
Repeatable
With a built in format, this template can be scaled over time and turned into a regular series, with evolving hosts and product lines. No need to reinvent the wheel each time.
A second brand that approaches Live quite well is Tough Mudder, which coins itself as the global leader in obstacle course athletics. The competitive nature of Tough Mudder, as any other sporting event, makes it bait for live viewing.
The brand uses live streaming to showcase Tough Mudder competitions across the world. This serves a dual-purpose. First, it's the company's single best way of marketing the signature product. And second, the videos themselves are fun to watch, discuss and share. They've actually turned into a revenue generator through sponsorships.
Tough Mudder is also diligent in using the valuable airtime on it's Facebook Live broadcast to promote its Snapchat, Instagram, Twitter and YouTube feeds. Always best to capture viewers at every touch point.
Applying it to your brand
Of course, not every product lends itself so obviously to live streaming — but that should not stop marketers from engaging viewers where they are.
Are you running an industry conference? Consider live streaming it.
Discussing your next break-through innovation? Let customers into a town-hall style conversation.
Launching a new product line? Invite fans to an exclusive viewing party, via live stream.
Educating customers on how to use your product? Live stream your "classroom".
Leveraging influencers in each of these scenarios will augment the reach and impact of your content.
Now is the time
One last point, that should not be lost on anyone, is that Facebook is pushing its Live product hard at the moment. This means it is promoting live broadcasts at the top of the news feed – the site's most valuable real estate. Now is the time for brands to build an audience before it gets too crowded.
Jonathan Davids is the founder and CEO of Influicity.