Inside Corus' Mary Kills People marketing push
The media company hopes its focus on video and cinema will draw audiences to the Jan. 25 premiere.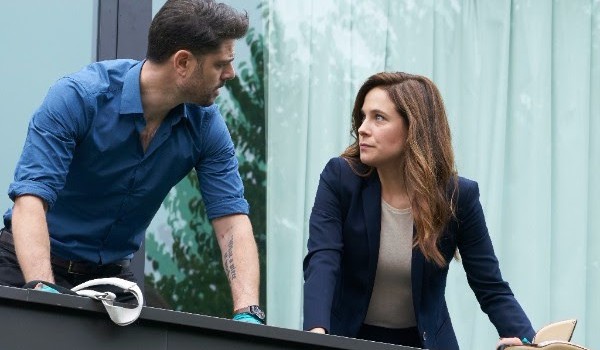 When premiering a new series, it doesn't hurt to get a little marketing help from the perennial ratings juggernaut that is Survivor.
At least, that was thinking at Corus Entertainment, which launched its first 15-second teaser for the Global original drama Mary Kills People during the Dec. 14, 2016 finale of Survivor, which also airs on the channel.
"We knew that we were going to have a huge audience with the Survivor finale," said Jim Johnson, VP marketing at Corus. "So that is always a great opportunity to launch a series' [marketing push]."
The season 33 finale brought in 2.1 million viewers (2+, AMA), according to Numeris data provided by Corus.
Mary Kills People follows an ER doctor and single mom who spends her free time helping those in need end their lives. It bows Jan. 25 at 9 p.m. on Global.
Corus' strategy behind the marketing campaign was to encourage as much sampling of the content as they could, said Johnson.
"It's a big concept to wrap your head around and I think that when you can tease with a 30-second spot or a 15-second spot it really gives people an immediate grasp of the show and the position that we're taking," explained Johnson.
Johnson said the aim of the campaign wasn't to spark a conversation around assisted suicide, but rather to showcase the moral and ethical struggle of one doctor.
To that end, a lot of the company's marketing choices placed video at the forefront. "[We focused on] a lot of pre-roll across desktops, smartphones and tablets. A lot of rich media, so banner ads that allow for video to play, and then a fairly significant investment in mobile, including video ads that go across smartphones and tablets."
Johnson said the series is aimed at adults aged 25 to 54, with a slight female skew. He added Corus believes the series will appeal to "entertainment enthusiasts" and fans of premium quality series, such as Breaking Bad and Weeds.
To help attract these entertainment buffs, Corus also invested in cinema ads, pairing the Mary Kills People 30-second spot in front of select critically acclaimed films, including Moonlight, Arrival, La La Land and Manchester by The Sea. The cinema teaser aired in theatres in Vancouver, Calgary, Edmonton and Toronto.
Social media played a big role in the campaign as well, with Corus's Global TV hosting a Facebook Live event with series star Caroline Dhavernas. In advance of the event, Corus' in-house social team put out calls for questions, which the star answered throughout the interview. They also rolled out exclusive clips through social media. A five-minute scene from the show has been viewed more than 45,000 times on Facebook.
Corus is also banking on the series' timeslot to help attract viewers to the series. Mary will air Wednesdays at 9 p.m., immediately following another Global original: Ransom.
Ransom, which follows a hostage negotiator and his team as they attempt to save lives, premiered Jan. 1 on Global. Johnson said the series has proved a ratings success for the channel. All three broadcasts of the first episode delivered a cumulative AMA of two million, and its second episode delivered 1.4 million viewers (all data Numeris, provided by Corus Entertainment).
"We think that when Mary Kills People joins the schedule on Jan. 25 that we are going to have a powerhouse lineup of drama including Chicago PD at 10 p.m.," he said.
From Playback Daily