Sunwing buys the top: Media Monitors
The vacation company purchased the most advertising for the week of Jan. 23 to 29.
Sunwing Vacations is flying high atop the radio advertising leaderboard for a second straight week, buying the most airtime in Toronto for the week of Jan. 23 to 29, according to the latest Media Monitors report.
In fact, apart from a new entry at #5, the entire top of the Toronto chart is a repeat of last week, with OLG Slots & Casinos at #2, Acura Dealer Association at #3 and the Honda Dealer Association at #4. The only new entry in the top five was outdoor retailer Sail at #5.
Montreal, however, has a new top of the chart with Shopico jumping to #1 from #3.
The shopping website is followed by the Volkswagen Dealer Association, which moved to #2 from #37. Dropping two spots was CTV, moving to #3 from #1 last week. The Chevrolet Dealer Association moved to #4 from #5 last week, while Casino Montreal moved to #5 from #4.
Toronto:
By brand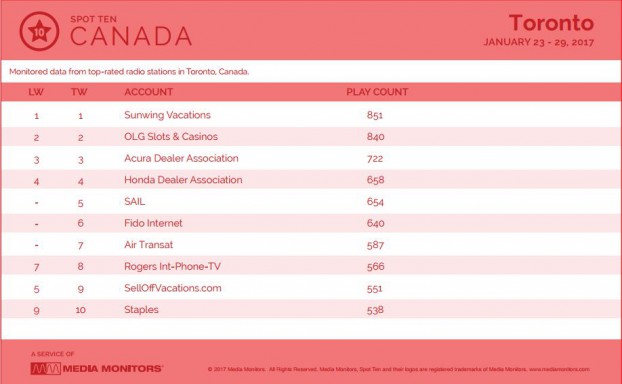 By category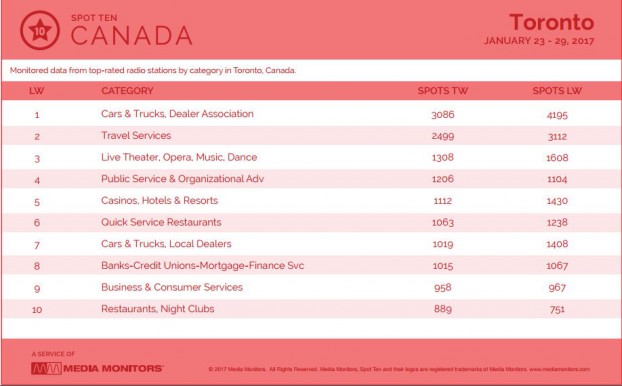 Montreal:
By brand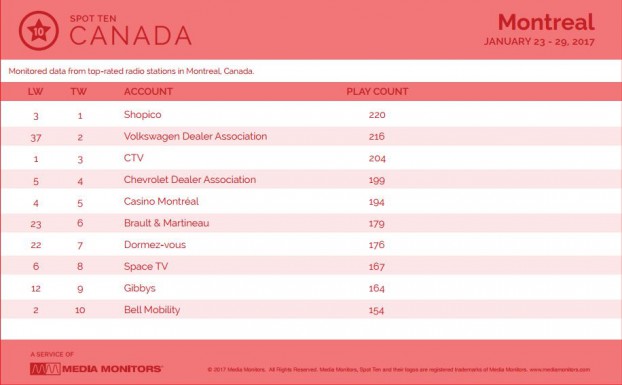 By category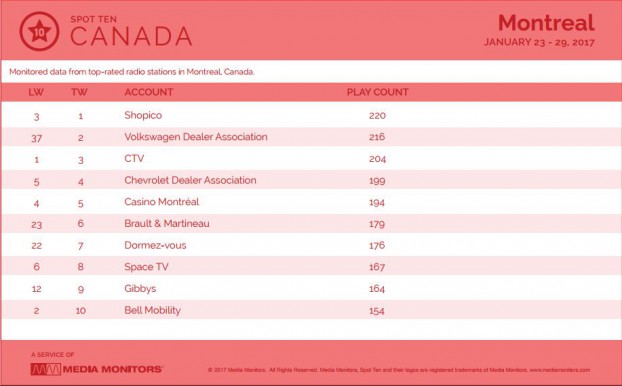 Image: Shutterstock