What are the biggest obstacles to programmatic TV?
Corus Entertainment's Spencer Charters shares what the company has learned about programmatic and evolving data technology - and how far the industry still has to go.
Many in the advertising industry agree that programmatic TV is full of potential. But during FFWD Ad Week, Corus Entertainment's director of strategy and business development Spencer Charters shone a light not just on the value of programmatic advertising, but also on the factors still challenging its implementation in Canada.
His presentation was based on insights from Corus and its peers, as well as its work with international suppliers and clients.
"Programmatic is not a product, it's a process," he told the crowd, adding that the shift to a more data-driven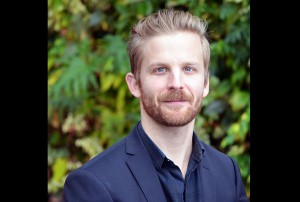 environment will give broadcasters and their clients far deeper insight into their audiences. "It's imperative that companies like Corus and our advertisers better understand who we're reaching."
And, he said, the "enthusiasm and the belief" is there — but there are technological roadblocks.
"The technology that powers it is still being developed. Not a lot of companies deeply understand [both] what programmatic can accomplish and how the infrastructure works."
And, he added, there are industry mindsets that need to change. "It requires letting go of past practices. We need to move beyond traditional age and gender demos, re-invent traditional packaging and pricing models."
MiC caught up with Charters following his presentation to discuss why programmatic is so vital, and what it would take for the industry to catch on.
"When we think about programmatic, we think of automating the buying process and applying data from outside the typical ecosystem to plan against campaigns," he told MiC. "Doing those things really well, it's going to be valuable both for us and for the advertisers."
Now, he said, it's just a matter of ensuring that the process is indeed done well.
The concept of programmatic television is closer to becoming a reality, and many in the industry have noted that 2017 could be a make-or-break year for the ad format. A major benefit cited is that the automation of the ad-buying process could make inventory previously not considered valuable into a gold mine for some advertisers.
Major deals were signed by Bell Media, Rogers Media and Corus Entertaiment around programmatic TV in Canada last year. Bell and Rogers signed with Videology, while Corus partnered with Visible World. Rogers Media also pacted with One by AOL.
Charters added that pairing with U.S.-based partners can be complicated, as their existing solutions tailored for that country often don't work in Canada.
"We have different laws around privacy and data, different currencies, different business titles," he said. "We have to spend time with [partners] customizing the existing solutions they already have for their market."
Because of those complications, Charters said he's not sold on any particular timelines for the shift to programmatic. In December 2016,Lindsay Talbot, MD of trading at Maxus, predicted that 10 to 15% of linear TV activations in 2017 will be done programmatically, but others have noted that the slow rate of broadcaster buy-in has mired the progress.
Charters isn't setting a specific ETA on the matter. "We don't know how quick the shift to programmatic will take across the industry," he said. "It's going to require a mindset shift across the industry as we move away from a more traditional process of packaging and selling inventory manually. We don't know how quickly that will happen."
Perhaps the most obvious business obstacle is the complicated — and potentially costly — process of integrating new technology from an IP world into legacy broadcasting infrastructure, traffic and billing systems.
"Do you make new tools work with old tools, or do you just wait until you're working with new tools?" Charters asked rhetorically.
However, Charters sees that roadblock as one that will be fairly easy to get over as the years go by. "It will be millions of dollars, [but] some of the infrastructure is just going to change out over time anyway."
And, he said, despite some recurring doom and gloom about the so-called "death" of TV, Charters is among those that thinks the idea is overblown, and that it won't stand in the way of a shift to programmatic.
"There's changing viewership habits, and we'd be foolish not to acknowledge that," he said. "But as consumers start to embrace video in all of its forms, I think the idea of addressability and programmatic become more important. A programmatic tool makes it easier for an advertiser to identify and aggregate the audience. It's needed to help identify and understand audiences in a very fragmented ecosystem."