Experts weigh in on Super Bowl ads and Canadian value
Pundits pick their faves and debate the value for Canadian brands buying around the game if simsub holds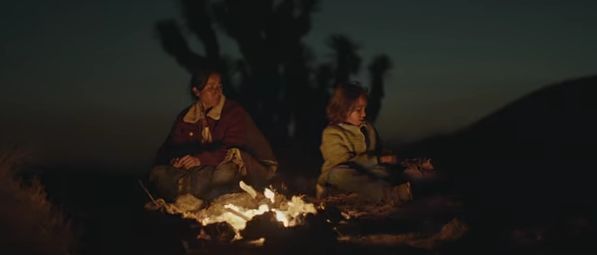 Last night's Super Bowl 51 was a momentous game on many counts. The event saw the first overtime minutes played during a Super Bowl and the New England Patriots quarterback Tom Brady coming back in the fourth quarter to earn a record fifth championship ring.
With the dropping of simultaneous substitution, it was also the first night that U.S. ads appeared on the American feed in Canada. The appeal from Bell and NFL Canada against the CRTC's order is still pending, so it remains to be seen if the U.S. commercials will be seen in Canada going forward.
The pundits MiC tapped all chose to watch  the U.S. feed. Read on to find out why, as well as their favourite ads and whether they see a value in Canadian brands continuing to buy into the game.
Devon MacDonald, chief strategy officer, Mindshare Canada:
What were your favourite ads?
I was impressed by a number of large brands that took a risk on the immigration issue. Airbnb was forthcoming, as was Budweiser, Coca-Cola and 84 Lumber.
What was interesting was that everyone had their own take that was very relevant to the brand and what they did. Most surprisingly for 84 Lumber, I learned after going to their website that part of their strategy is to attract skilled immigrants.
Taking a political stance like those brands did is very risky because you could create loyalty or push customers away.
Another ad caught the eye because they were incredible product and brand insights – Febreze, which I believe was a first time advertiser. It tapped into the insight of the bathroom break. People don't want to miss the game or the halftime show. Febreze played their ad late in the second quarter and asked if people were "bathroom break ready."
I also liked the Kia ad with Melissa McCarthy. There were lots of car ads, but coming off of her appearance on Saturday Night Live the night before, people were excited to see her.
Do you see value in Canadians viewing the U.S. ads?
[There's] minimal impact in Canada for the U.S. ads. Brands like 84 Lumber don't exist here and the cultural insights aren't as relevant. The notion that U.S. ads are playing in Canada I find to be disappointing, and just another example of cultural assimilation. Seems like a very strange decision.
Were there any Canadian ads that stood out to you?
No, there weren't any. Some small, tactical ones.
Is there still value for Canadian brands buying spots in the Super Bowl?
I certainly think there is. It's the largest viewing audience there is. And it's a chance to show what your company stands for, like the U.S. ads did.
Nicole Macpherson, group account director, Hearts & Science:
Which feed did you watch and why?
I watched the U.S. feed to watch the commercials. We had people over and it would have happened anyways because of that. I don't think CTV promoted the $300,000 game well enough to be honest. I knew there was a contest but didn't know what we had to do.
What were your favourite ads?
The Audi "Daughters" spot. It was a great message about equality and that's what they were going for. Overall, I thought there were quite a few spots that were quite political considering what's going on right now in the U.S. I liked the Budweiser spot about their co-founder, who came from Germany. Obviously the spot was conceived and filmed before President Trump made the recent executive order.
The Airbnb "We Accept" spot I loved. But I didn't know who it was for because there wasn't strong branding. I'm sure if you use Airbnb a lot, then you would know who it's for.
But I don't think there was one huge, amazing spot – no single spot similar to "Like a Girl."
Is there still a value for Canadian brands buying spots in the Super Bowl?
If CTV prices it right, then there will still be value. It will still be valuable because Canadians will watch.
Matthew Klar, director of strategy, S&E Sponsorship:
What were your favourite ads?
For me, one of the things that jumped out a lot was T-Mobile's approach. They had over three minutes of airtime and leveraged a lot of celebrities. For us at S&E, Super Bowl advertising is open to official and non-official sponsors of the NFL. Verizon is the official sponsor of the NFL, and they did some things offline. But T-Mobile activating erodes some of the value for Verizon. They went with celebrities for a number of years now. They are always trying to make their ads go viral.
It was difficult not to notice the level of political commentary that was happening in the spots. There were Coca-Cola and Budweiser and then Audi and 84 Lumber, which specifically mentioned policies. The Super Bowl has become an event that a spot is as much an ad as it is a brand statement to your employees and perspective candidates about getting a marketing message out.
But I think the brand that won the most was Lady Gaga. She made a stance on inclusiveness, which is on brand for her. Tiffany hooked into that right before the halftime show.
Is there still a value for Canadian brands buying spots in the Super Bowl?
What I will say is that I think there was a lot of flirtation with the U.S. feed this year. Too early to say what the future of the Canadian feed will be. I think there will be more Canadian brands debuting new spots. One of the things I'm surprised about is that there wasn't a brand that used the time to put a stake down and say they stand for Canadian values around the simsub issue, that used it as an opportunity to get a win with Canadian consumers. It might have been an example of marketers taking to marketers, but I'm surprised nobody took the opportunity.
Correction: A previous version of this article stated that Bell and the NFL Canada's appeal in its case against the CRTC's simsub removal order would be heard tomorrow but that isn't the case. MiC regrets the error.