Blundell out in Sportsnet 590 The FAN change up
The station has introduced a new morning show in a bid to return to an all-sports format.
Rogers Radio's Sportsnet 590 The FAN has had its morning lineup tweaked, removing Dean Blundell's show and introducing more sports into the mix.
Blundell joined the station in 2015 as part of an overall programming shuffle that saw the Tim & Sid program move into the evenings.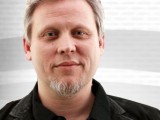 Blundell had previously had his long-running show cancelled at Corus Entertainment's 102.1 The Edge.
Taking the place of Dean Blundell & Co. will be Sportsnet's Starting Lineup with Brady & Price, featuring co-hosts Greg Brady and Elliott Price along with long-time Toronto sportscaster Hugh Burrill. A statement on the change made by Dave Cadeau, program director, Sportsnet 590 The FAN, said that it was made in order to move to a "more complete sports format."
Hosts Brady and Burrill aren't strangers to the station. Brady co-hosted the morning show that was bumped to make way for Blundell's entry in 2015 and Burrill was a longtime sportscaster who was let go last March. Price had previously worked at TSN Radio and was laid off in 2015 as part of a larger series of cuts at Bell Media.
Dean Blundell & Co. is cancelled effective immediately, with Sportsnet's Starting Lineup with Brady & Price starting its run on Feb. 27.