CBC/Radio-Canada unveils new sports sales and marketing team
Adam Mitchell has been named director of sports partnerships under the new structure.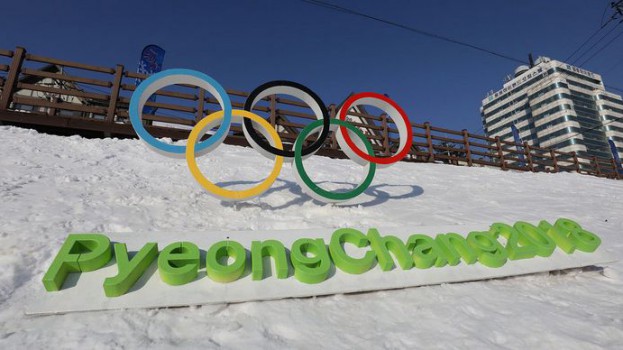 The CBC/Radio-Canada media solutions group has unveiled a newly integrated sports sales and marketing team ahead of the 2018 Olympic Winter Games in Pyeongchang, Korea.
Adam Mitchell has been promoted to director of sports partnerships, leading the newly formed group. Mitchell has been with the CBC/Radio-Canada since 2015, most recently working as an associate director on the sports marketing team.
The new group was officially unveiled to Olympic partners and their agencies with a kickoff event this week. Mitchell said that while the sales and marketing teams have been working together more closely  in recent years, officially integrating them on the sports team will allow for greater collaboration.
Also joining the sports sales and marketing team is Michael Miller, who most recently worked as VP of marketing at Boom! Marketing. He joins Rosemary Pereira and Stephanie Moraes as the dedicated sales reps on the team.
Departing the Olympic sales team is Errol Da-Ré, who joined the pubcaster as director of Olympic sales last February.
On the marketing side of the combined group, Mark Thomas has been promoted to senior team lead of sports marketing. He will oversee the four marketing team members in Toronto – Olja Ignjatic, Kyle Dixon, Sam Skalosky and Lesley Robb – and Charles Lemelin in Montreal.
In addition to unveiling the new combined group, Mitchell's team has introduced new advertising and branding options to its partners. These include swapping shared billboards for custom created billboards on broadcast, as well as allowing short and long-form spots and the ability to buy against different events depending on the brand's focus. Online, CBC is promising an increased premium display ad inventory, the introduction of page sponsorships and a more seamless integration of branded content options across platforms.
Mitchell also said that the CBC/Radio-Canada will be putting a greater focus on delivering a commercial offer to clients that allows them to amplify rights with social extensions, experiential events, distribution and licensing – aspects, he said, the team hasn't focused as much on in the past.