GroupM adds a North American CMO
Jim Meyer has joined the company in the role, tasked with defining the media group's benefits in the market.
GroupM has hired its first CMO to promote its North American agencies.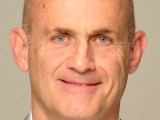 Jim Meyer has joined the media group in the role, tasked with promoting GroupM's advantages in data, technology and transparent and accountable media investment in North America.
He will also be part of the team bringing GroupM's new integrated data offering [m]PLATFORM to market.
Meyer arrives from Ipsos, where he also worked as the research company's first North American CMO.
Among his other experience, Meyer has been CEO and co-founder of New York City-based Mindset Media, which worked with WPP and GroupM prior to being acquired by Meebo and Google in 2011.