North Americans over-index on in-app purchases: study
A new report by AppsFlyer says companies should still need to use more data to keep users engaged over time.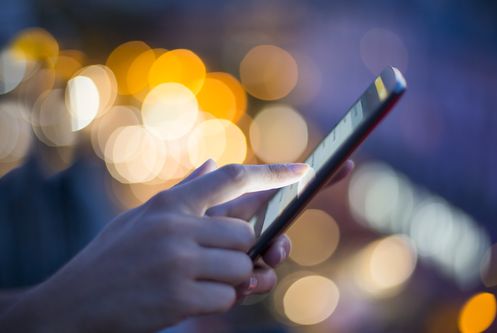 North Americans spend more money within mobile apps than most people around the world.
That's according to new research from mobile analytics firm AppsFlyer. The research company's latest report looked at data from more than 3.5 billion app installations across 5,000 apps for its recently released Q3 2016 (ending Dec. 2016) global report.
Of all areas observed, North America had the best install-to-buyer ratio (2.25%) on iOS, and the second-best ratio for Android (1.3%). This means that of every app installed in North America regardless of the vertical (shopping, entertainment, games), up to 2.25% of users spent money in the apps.
That rate might seem low,  but it holds strong against the global average (1.3%) for Android and over-indexes that for iOS (1.73%).
North Americans were also the most active in shopping apps — for every shopping app installed, North Americans execute an average of 9.5 "add to cart" actions on iOS and seven on Android, as well as two purchases on both operating systems.
Monetizing in-app activity has proven to be a struggle globally, although the data found that iOS users were more likely to engage in in-app purchases than Android.
The study also looked at how long users actually continued to engage with apps after they had been initially downloaded. Most apps observed by AppsFlyer had a significant drop in usage after 30 days.
The study looked at apps that were installed both organically (through discovery in an app market) and non-organically (linked through some form of social or marketing material). For North American Android users, 35.8% of apps installed organically were being used after one day (27.3% for non-organic). That total shrunk to 11.2% (organic) and 10% (non-organic) after seven days and 4.1% (organic) and 3.5% (non-organic) after 30 days.
The proportions were similar for iOS app downloads, with a usage rate of 30.6% and 26.3% after one day, 12.5% and 9.9% after one week and 5.1% and 3.1% after one month.
The app categories that experienced the least drop-off after 30 days were shopping for both platforms, with organic app installs dropping to 8.1% for Android and 5.9% for iOS.
Games showed the biggest contrast between the first and 30th days, both on Android and iOS. On Android, use from organic installs dropped to 2.9% from 40.7% in the first month, and non-organic installs lead to a drop to 2.8% from 29.1%. For iOS, the app use fell to 4.2% from 38.4% (organic) and 4% from 32.9% (non-organic).
In general, non-organic app installs had less of a dramatic drop in use after 30 days.
While the drop in engagement may seem discouraging, the study found that retention is slightly stronger than it was Q3 2015.
Globally, the only drop in 2016 was seen from Android users in organic app installs (-6%), while Android non-organic 30-day engagement was up 4%. iOS 30-day engagement was up 16% in organic and 25% in non-organic.
The report by AppsFlyer concluded that the stronger long-term usage rate was the result of better app marketing, which in general focused on keeping users engaged rather than on directing users to install.
However, Shani Rosenfelder, head of content and mobile insights for Appsflyer, told MiC that marketing strategies for apps still need to focus more heavily on long-term engagement.
"For a long time, there was this notion of trying to touch as many people as possible through your app, and hoping that somehow they will stick, and a couple of them will monetize," he said.
He added that now, companies need to use the data points within their app to their advantage in order to better understand how people are using the apps and add more in-app measurement to create sharper segments. He said those segments can be used to develop retargeting strategies and develop strategic push notification scheduling.
Image courtesy of Shutterstock