Pierre Karl Peladeau named president and CEO of Quebecor
The former head of the Parti Quebecois returns to the media company he lead for 14 years.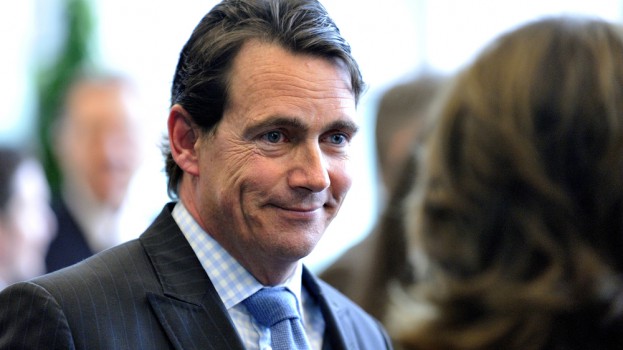 After leaving life in politics in May of 2016, Pierre Karl Péladeau has finally announced his next move.
Péladeau is returning to Quebecor as its president and CEO, effective immediately.
It's a familiar role for Péladeau who previously served in the position from 1999 to 2013. He stepped down as CEO in March 2013, stating he needed to spend more time with his family. By 2014, however, he'd entered into the political arena, winning the riding of Saint-Jérôme. Just a year later, he was named leader of the Parti Quebecois.
While he focused on politics for a few years, Péladeau was never far from Quebecor. He remained chairman of Quebecor Media and a shareholder in the company throughout his political career.
Péladeau replaces Pierre Dion, who has served as president and CEO since April 2014. Dion has been appointed chairman of the board of Quebecor Media and a director of Quebecor. A release announcing the news, stated Dion's nomination for Board of Directors of TVA Group will also be proposed at its General Meeting in May. Brian Mulroney will remain chairman of the board of Quebecor.
From Playback Daily
Image courtesy of Shutterstock