Dedicated e-sports channel coming to Canada
With the global competitive gaming market expected to hit $1.92 billion by 2018, Super Channel is looking to get in on the action while bringing its age demo down.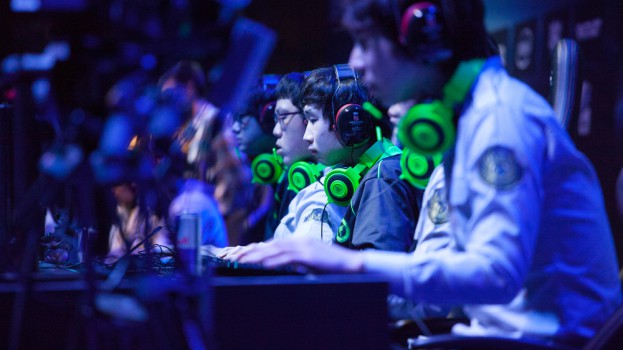 Super Channel subscribers will soon get a front-row ticket to e-sports action. The pay TV network has partnered with digital entertainment company Ginx eSportsTV to launch a new 24-hour e-sports and competitive gaming channel, the first of its kind in Canada.
The channel does not have an official launch date set, but is expected to arrive sometime in the spring or summer.
COO Don McDonald told MiC the channel is not only a chance to cash in on the booming e-sports market — the value of which is expected to hit $1.92 billion by 2018 according to research firm NewZoo, with 190 million players predicted to partake in the activity by the next three years — but also an opportunity to give a youthful kick to Super Channel.
"Our subscribers are typically in the 45+ age range," said McDonald. "We want to break into the younger millennial segment."
He said the belief that many millennials live with their parents will provide Super Channel with an easy opportunity to reach the demo.
While there have not been any programs announced for the network yet, McDonald said the aim is to acquire content that focuses on competitions, documentaries, specials and e-sports-related lifestyle content.
Although the subscription channel's programming won't be broken up with advertising, MacDonald said there will be opportunities for sponsors to integrate into the content. He pointed out that in prize money alone, an estimated total of $276 million was awarded to pro-gamers in 2016, according to research by Ginx.
The e-sports market is most popular in Europe and Asia, however McDonald pointed out Canada's strong internet connectivity and growing e-sports community — particularly in the Vancouver and Toronto markets — as indicators of a massive financial opportunity with the channel. Events such as last year's e-sports tournament at Toronto's Fan Expo and Cineplex's in-cinema tournaments have drawn thousands of viewers in person and millions more online.
The new move comes following Super Channel's parent company Allarco's filing for creditor protection last May, resulting in the termination and disclaiming of a number of production agreements. However, Super Channel began once again acquiring new content in August.
McDonald maintained that Super Channel is still "open for business," a point he first iterated to MiC sister publication Playback in Oct. 2016.
According to McDonald, Super Channel currently has around 330,000 subscribers across Canada.
Image: Shutterstock