Spotted! Casa Loma says 'be our guest'
Disney kept up its tradition of experiential marketing to promote its newest release, but this time aimed it at a more millennial demographic.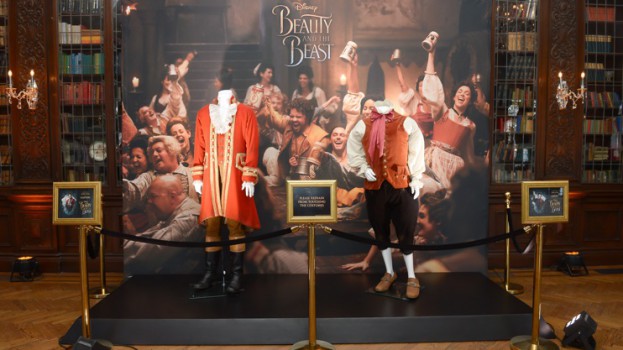 Over Family Day weekend, Torontonians were treated to a tale as old as time at Casa Loma.
The Toronto institution played host to an experiential marketing event themed after the upcoming live-action remake of Beauty and the Beast. Fans were able to view nine costumes used in the movie (and designed by Oscar-winning designer Jacqueline Durran), participate in Beauty and the Beast-themed games and view special musical acts from performers.
Walt Disney Studio Canada's VP of marketing Greg Mason told MiC that following the release of the first teaser trailer, the studio knew it had to capitalize on its success and build excitement for the film's eventual release.
"It just went completely viral and nuts," said Mason. "We've never seen a teaser trailer other than Star Wars get that many views in the first 24 hours before."
To date, the teaser trailer has received nearly 39 million views on YouTube.
Mason said Disney knew from the start that it wanted to do an experiential marketing campaign to promote the release of the live version of Beauty and the Beast ahead of its Canadian release — in-person experiences have been a part of its Canadian marketing strategy for several years now, with interactive activations promoting The Jungle Book, Alice Through the Looking Glass, Monsters University and others.
But Mason said this activation was designed to appeal more to an older audience, since most of the trailer's biggest fans were in the millennial age range.
"While Disney is known for its kids properties, this film is definitely resonating with millennials, people loved that first Beauty," he said. "Although we're hoping that this can resonate and bring some new, younger fans into the picture."
Mason said experiential marketing has become an increasingly vital part of Disney's media strategy, particularly in Canada — but that this activation was designed specifically with Toronto in mind.
Disney promoted the event through social media, some out-of-home advertising and radio, all done directly without an agency partner. Disney partnered with experiential marketing agency Simon Pure on the activation.