City, FX unveil mid-season premiere dates
The winter line-ups include police drama Shots Fired, historic drama Bette and Joan(s) and a return of the popular drama Prison Break.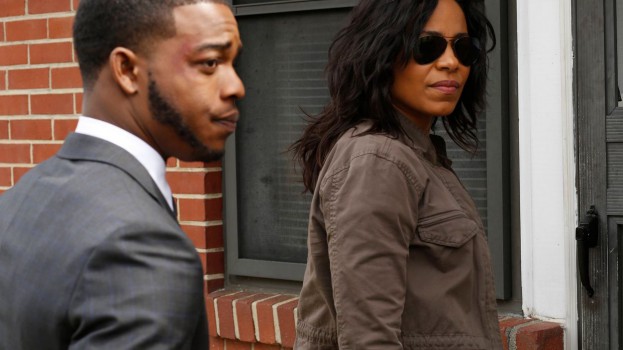 Rogers Media has announced a number of new premiere dates for its mid-season line-ups on both City and FX and will bring a number of big names including Richard Dreyfuss, Ewan McGregor, Jessica Lange and Susan Sarandon to the small screen.
The time-travelling comedy Making History will premiere March 5 and occupy the 7 p.m. slot on Sunday nights. The series stars The Mindy Project alum Adam Pally as a facilities manager who gets transported back to the 1700s and falls for the daughter of Paul Revere (Gossip Girl's Leighton Meester).
Police drama Shots Fired will premiere March 22 and air Wednesdays at 8 p.m. The series stars Sanaa Lathan (The Perfect Guy) and Stephan James (Selma) as investigators heading an inquiry into the shooting death of a college student in small-town North Carolina. The series also features Oscar winners Richard Dreyfuss and Helen Hunt as powerful figureheads pulled into the controversy.
A remake of drama Prison Break, which will see original cast members Wentworth Miller, Dominic Purcess, Rockmund Dunbar and others reunite, will come to the airwaves starting April 4 and air Tuesdays at 9 p.m.
The new series join a number of mid-season programs already airing including comedy The Mick (Tuesdays, 8:30 p.m.) and 24: Legacy (Tuesdays at 8 p.m.).
On FX, Feud: Bette and Joan(s) will premiere March 5 and air Sundays at 10 p.m. The historic drama will tell the story of the legendary rivalry between Joan Crawford (Jessica Lange) and Bette Davis (Susan Sarandon) during their co-starring in Whatever Happened to Baby Jane?
On March 7, season five of The Americans (Tuesdays, 10 p.m.) will premiere.
Lastly, the third season of the TV adaptation of Fargo will drop April 19 and air Wednesdays at 10 p.m. The season stars Ewan McGregor not once, but twice as brothers Emmit and Ray Stussy who embark down a path of theft, murder and organized crime.