ICYMI: Instagram adds carousel post options, and the (YouTube) Oscar goes to…
In case you missed it: Instagram updates its platform, YouTube's second annual Oscars trailer ranking, FX and City's mid-season premiere dates and more.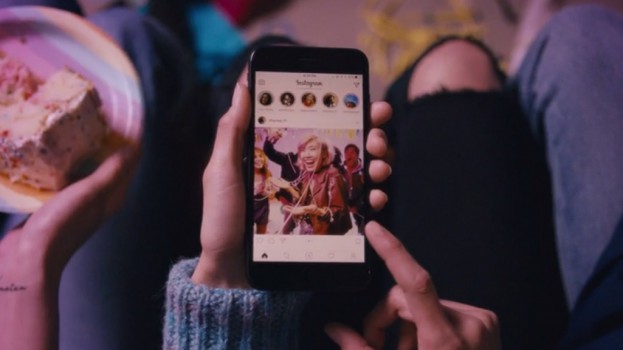 Instagram adds album-like feature to news feed
A new update to Instagram means users can now post up to 10 photos in a single update, which will appear on the home screen as a carousel-style post. The photos will all contain the same caption, hashtags, likes and comments and all photos will remain square "for now" according to a company release. The carousel option has been available to advertisers since 2015, with brands able to add up to six photos per post (that capacity has been upped to 10 with this update). Advertisers still have the option of carousel video, which is not yet available to the general public. The feature has already begun rolling out and will be available globally within the coming weeks.
Can YouTube views predict the Oscars?
In celebration of the 2017 Academy Awards, YouTube has partnered with digital research firm Pixability to analyze how audiences engage with movie content on its platform. For the second year in a row, Pixability and YouTube have released a special-edition Movie Trailers Leaderboard, ranking the best-performing trailers from this year's Best Pictures nominees in terms of YouTube views. In total, all Best Picture nominees racked up three million hours of watch time. The Ryan Gosling and Emma Stone-fronted La La Land took the top spot with more than 22 million views (with Mindshare as its media agency), followed by the trailer for Arrival (17 million views, partnered with MEC) and Hacksaw Ridge (14 million views, partnered with Mindshare). Pixability also found that songs are the most engaging type of movie content, and unsurprisingly views of songs from the score of La La Land, which was nominated for Best Original Score, total more than 1.5 billion views (the next-most popular nominee, Lion, had 265 million views). However, it's worth noting that Pixability's data last year didn't correlate with the likelihood to win — last year, of all eight Best Picture nominees, eventual winner Spotlight had the least trailer views.
A second helping of First Dates
Canadian original First Dates will return to Slice for a second season on March 14. The reality series, filmed in downtown Vancouver, will air on Tuesday nights at 8 p.m., and captures couples on their first dates, confessing at the end to whether or not they felt the connection.
Cameras roll on Letterkenny season three
Get your ski boots ready — season three of CraveTV original Letterkenny is currently in production on location in Sudbury, ON. For the first time the new episodes will be set in the dead of winter, and will feature snowmobiling, ice fishing and, of course, dealing with some no-good degenerates from up-country. Canadian star Sarah Gadon will also make a guest appearance in the season. Recently, Crave also announced that it would drop a special St. Patrick's Day episode on the platform. Season two of Letterkenny, which premiered on Christmas Day, was the most-watched season of any show on the Bell Media-owned streaming service. The comedy was recently nominated for eight Canadian Screen Awards, including Best Comedy Series.