Pink Triangle Press names new executive director to helm all-digital operations
Industry veteran David Walberg says the LGBT-focused media company has had to look to a model that's not ad-dependent online, and will now move to capture a younger audience.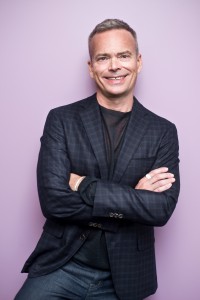 "A sustainable model for online journalism hasn't emerged and I don't think it ever will."
Those are harsh words coming from David Walberg, the soon-to-be executive director of Pink Triangle Press. Walberg, who has held positions with the LGBT-focused publication group for more than 25 years (including editor-in-chief and publisher of its flagship publication Xtra and, most recently the digital chief executive of the company), will formally step into the role in April, succeeding Ken Popert following his retirement.
His statement may sound frank, but when Walberg spoke to MiC about his impending promotion, he was hopeful that his organization had forged a path to sustainability, at least for the time being.
"A lot of our clients moved over from print to digital," he said, recalling the company's 2015 decision to shutter the print editions of Xtra and pursue a digital-only strategy, "But generally the advertising revenue has not moved in proportion."
He said when the company pursued its online-only editorial strategy, the decision was to pursue a model that was not dependent on advertising. Instead, he said, its relied on its online paid online dating service, Squirt.org, to supplement the dollars lost from advertisers.
The service was born in print — a classified section similar to what Walberg said "straight" newspapers would call a "lonely hearts" section — and eventually evolved to a phone service and finally its website.
Despite the growth of competing hookup services and apps like Tinder and Grindr, Walberg said users for Squirt have grown modestly year-over-year. He wouldn't give exact percentages for growth but said it has grown between five and 10% each year since 2015.
Next year, he said, the organization will look into a new three-year strategic plan. As executive director, he said his main priorities are to diversify the audience of Xtra, which still boasts a majority of male readers. "There has definitely been a shift to women as well as transgender people, and we're hoping to continue that," he said. He's also hoping to experiment more with editorial content from younger contributors in an effort to attract a more youthful audience.

Other priorities for Walberg including embracing more modular services and software-as-a-service products within the organization to keep up with the technological challenges of the industry, and develop more social-native content to expand the brand's footprint outside of its own website.