Canadian International Auto Show holds the top spot: Media Monitors
The auto show purchased the most radio advertising in Toronto for the week of Feb. 20 to 26.
For the second week in a row, the Canadian International Auto Show held the top spot for the most radio advertising bought in Toronto. That's according to the latest Media Monitors report, which measured the period between Feb. 20 and 26.
The Honda Dealer Association and Rogers also remained in the same spots as last week, falling at #2 and #3 respectively, while McDonald's moved up one spot to #4. Newcomer Hyundai entered the list at #5.
In Montreal, CTV jumped to #1 from #6 the previous week. Furniture brand Brault & Martineau climbed to #2 from the #4 spot while the Nissan Dealer Association held steady at #3. New to the list were window and door manufacturer Fenplast at #4 and the Ford Dealer Association at #5.
Toronto:
By brand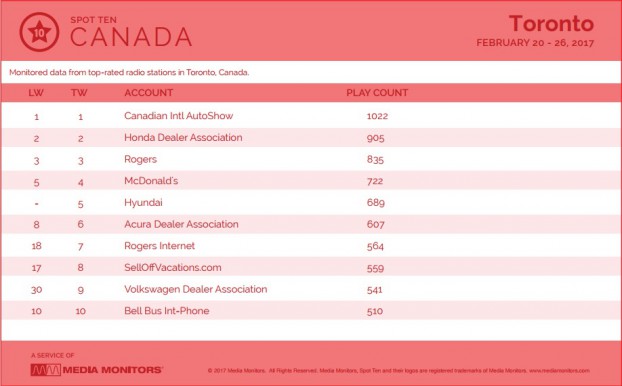 By category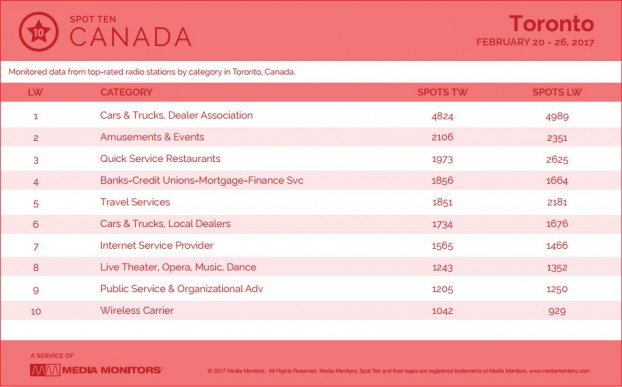 Montreal
By brand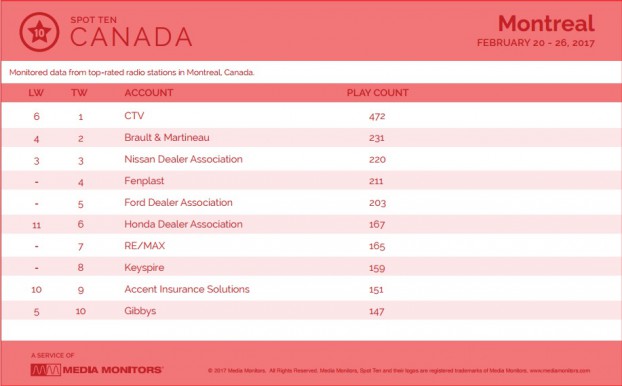 By category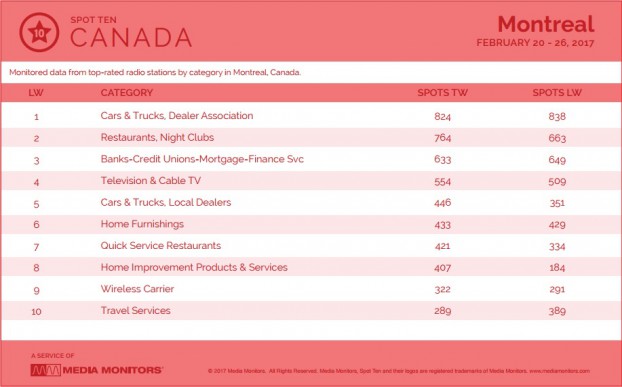 Image: Shutterstock