West (Coast) meets east as Corus shuffles radio deck
A new two-hour evening slot in Toronto has been created to bring Vancouver host Willy Percy into the mix, and a permanent replacement has finally been found for former morning personality Dean Blundell.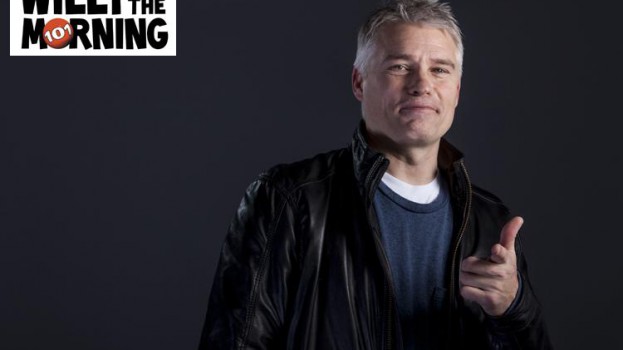 Popular B.C. radio host Willy Percy is about to do double-duty for Corus Radio.
Percy (pictured), who hosts "Willy in the Morning" on Corus' Rock 101 station, will also host the new "Willy on Q" evening show on Toronto's Q107 from 6 to 8 p.m.
The spot was occupied by the final hour of John Scholes' regular program and the first hour of Andy Frost's Frost at Night. Scholes' and Frost's shows will be moved up and down one hour, respectively.
As of Feb. 27, the new Q107 daily schedule is as follows:
6 a.m. to 10 a.m.: Derringer in the Morning
10 a.m. to 2 p.m.: Joanne Wilder
2 to 6 p.m.: John Scholes
6 to 8 p.m.: Willy on Q
8 to 10 p.m.: Andy Frost
The change comes two weeks after Q107 introduced veteran morning host Jennifer Valentyne into the mix on Derringer in the Morning. Valentyne, who spent more than 20 years as a segment host on City's Breakfast Television, was added into the Derringer team partially to bring a more female perspective to the show.
Percy, who is originally from Ontario, will record his segments in Vancouver. However, Chris Sisam, Corus' VP of radio for Eastern Ontario, told MiC the show will be Toronto-specific, a recap-style show of the day's events in Toronto and beyond.
"It's a little bit more personality-driven content than you'd find in most shows that air after six o'clock," said Sisam. He said that Percy's Vancouver audience tends to lean slightly male in the 35 to 54 demographic, which is where Q107′s demographic currently lies. He said Rock101 in Vancouver is consistently in the top three radio stations for all adults in Vancouver, largely driven by the morning show.
Currently, Q107 is the #5 radio station with adults 25 to 54, up slightly from this time in 2016 when it sat at #6.
Corus has also changed up the lineup at another radio station, 102.1 The Edge. After nearly three years of attempts to replace former morning host Dean Blundell, who was dismissed in 2014, a new team has been seemingly finalized. "Fearless" Fred Kennedy, who held the morning host position in the interim, will return to the afternoon drive slot. The new Edge Mornings segment will be hosted by former afternoon host Adam Ricard.
In early 2016, Corus attempted to tweak The Edge's morning show by bringing on ET Canada's Rick Campanelli. However, Campanelli left the hosting position after six months to spend more time with his family.