Tangible results, not YouTube views, needed for content programs
The presentation, led by IPG Mediabrands' Katherine Fera, focused on how brands and media partners can create an effective campaign from the very first step - and what brands need to let go of.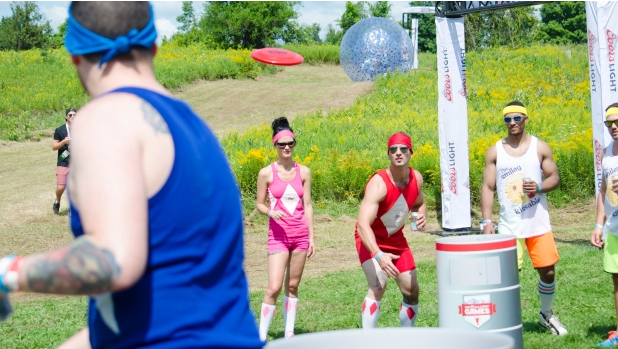 "In the end, if you're not able to drive the path to purchase and lift sales, you're not doing your job," Emma Fachini, director of client marketing at Corus, told the crowd at the Broadcast Research Council of Canada (BRC)'s speaker series on the dos and don'ts of content integrations.
Fachini explained that when Corus partnered with Walmart on a pre-holiday "Toy Tester" campaign, which featured broadcast integrations into YTV's programming, influencer marketing and digital "unboxing" shorts, the 50 million impressions were great — but you can't call a campaign a success without some sort of lift in sales or brand awareness.
The Walmart campaign saw a 5.2% increase in sales year-over-year, which, as she pointed out, for a brand as large as Walmart during the holiday season, was very significant. The timing of the campaign was also key to driving tangible results, she said.
"It elevated the desire to purchase really early on in the season, and for the client, those were the results that mattered."
Those kind of tangible results (and expectations) are something that brands, media partners and agencies need to put a bigger focus on from the get-go, said Katherine Fera, director of content creation at IPG Mediabrands. Fera, who opened the event with an overview on what makes a successful integration, said all partners need to come to the table to examine the process and the results more thoroughly.
"By the time we're done with the campaign, a post [campaign report] comes out and you just look at the YouTube views and say, 'Alright, that's how we did.' We need a better post process."
She said results from the brand are often the key missing piece. "Sometimes, the results from the brand side are kind of a black hole. They don't tell us what happened on their end necessarily."
The added clarity comes from setting expectations up front, Fera said — having a clear plan in place for what brands want to achieve and how they intend to measure it before the campaign even goes to market.
"You go to market and you say, 'We're going to create awareness. We're going to do this.' And then you get there, and you say, 'Uh, what were we going to do again? Are we going to put a study in market, or are we just looking at video views?' By the end of the campaign, you're struggling to find KPIs that match what you went into."
For Coors Light, which was part of the presented case studies, the main goal of its 2015 and 2016 Coors Light Games was to resonate with millennials.
"We were losing with millennial drinkers, which is our target demographic, primarily 19- to 24-year olds," James Hall marketing manager for Coors Light, said. "If you go back 10 years and you look at programs like Maxim Coors Light Golf and the Coors Light Mystery Mansion, this was our heyday and this was a demographic that we absolutely destroyed it with. You take a hard look in the mirror and you go, 'Is Coors Light becoming a relic?'"
The other goal was to associate Coors Light with the summer season, which is the biggest sales season for beer.
So Coors Light paired with TSN to launch a summer party game series including beer pong, bubble soccer and giant Jenga. The games were packaged into a 30-minute broadcast special, promoted all summer long through three television spots, with additional digital content, experiential events at bars and festivals and special promotional packaging and tins.
Brandon Moonsawmy, director of strategic sales and partnerships with TSN, said creating a wide array of content was key to appeasing that demographic. "They want to see fresh content, they don't want to be inundated with the same spots all summer long."
The live broadcast of the 2016 games reached more than one million viewers, with 14.1 million online views and 132 million digital impressions. According to Hall, the brand also improved in brand awareness and brand identity compared to competitor Bud Light.
Part of the key of the success, said Moonsawmy, was treating the branded content as "real" content. "We decided we should treat this as real as we would treat anything on TSN," he said. "If you're playing beer pong, you treat it like you would the Masters when you're doing it out at your cottage."
Other partnerships highlighted including Rogers Media's digital hockey series sponsored by sports nutrition company BioSteel and RBC's "Training Ground" campaign with CBC Sports.
While many of the brands engaged influencers (mainly athletes), Fera said brands need to learn to let go of some control when it comes to engaging these celebrities (adding that she sometimes believes she has the "hardest job in the world" for having to convince brands of this).
For starters, she said, brands should get used to shorter terms.
"Do not focus on the duration of the ownership of the content," she urged. "A lot of clients come in and say, "I want to do something with an influencer, and I want to own it forever and ever.' I don't think you do, actually. I think it's cost-prohibitive to own it forever and ever."
She said those kind of deals are more likely to drive influencers away because they feel limited. "They don't want to be associated with your brand forever," she said, noting that influencers need to feel free to work with other clients down the road and don't want to be seen as exclusive to certain brands.
"After 18 months, is that product that they're talking about still in the market?" she asked. "Is it even relevant?"
One better option than owning in perpetuity, she said, is a one-year license with an option for renewal at some point.
Pictured: The 2016 Coors Light Summer Games on TSN