Baseball Canada and Rogers Media sign three-year deal
New media sponsorship puts Sportsnet at the heart of Canada Baseball Day and our national team.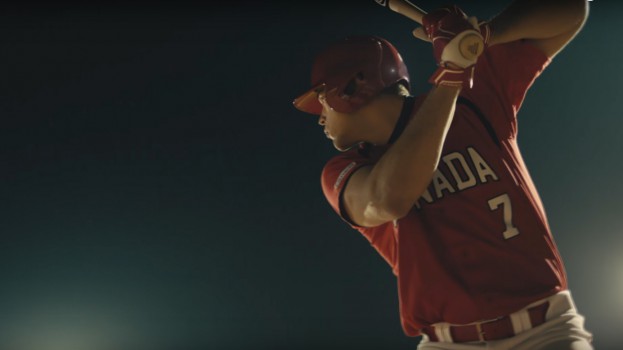 Rogers has signed on as an official sponsor of Baseball Canada and Team Canada as part of a three-year deal designed to build awareness of the sport in Canada.
Baseball Canada has been working less formally with the Rogers-owned Toronto Blue Jays for a few years, but the deal with the telecommunications and media company announced on Friday expands that partnership to include exclusive broadcast rights, content creation and an expansion of Canada Baseball Day. Rogers' Sportsnet network will show programming around the July 30 event nationwide.
The broadcaster is also set to show 29 games of the 2017 World Baseball Classic across its Sportsnet TV and radio network.
While further content details are being worked out, Jim Baba, Baseball Canada's executive director, says the organizations are looking at athlete, coach and team profiles that will air ahead of Blue Jays games and across a number of Rogers-owned properties.
The partnership has already borne fruit in the form of a "tri-branded" two-minute ad called "Baseball Matters," released Friday. Thirty-second versions will air in the future.
Baba said Baseball Canada had never had a media partner, but working with the Jays offered contact with Dale Hooper, Rogers chief brand officer. Hooper attended the group's fall convention in November and conversations continued from there.
"This is about awareness and the sport of baseball, whether people are a spectator, player or volunteer," says Baba. While hockey tends to dominate sports conversations in Canada, Baba has seen interest in baseball grow over the last two MLB seasons thanks to strong showings from the Blue Jays.
"You can tell from our video that we feel baseball matters," Baba says. "It's a valuable, institutional sport of our country and we want to make sure people who weren't born here to come on board, or those who've moved away from the game will come back."