Academy Awards sweep the week: Numeris
The Oscars were the most-watched single-night show for the week of Feb. 20 to 26, 2017.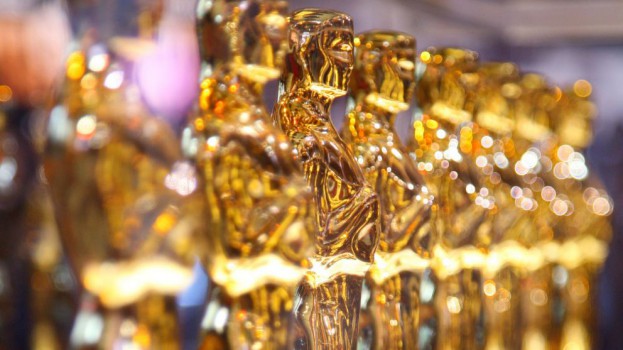 And the Oscar goes to… the Oscars.
The awards ceremony, broadcast on CTV, took the top spot in Canada with the highest average-minute audience (2+) of all daily shows, according to the Numeris report for the week of Feb. 20 to 26, 2017 (and no, there will be no last-minute switcheroo — the Oscars actually did win the week). It swept all English-speaking markets and, at 5.8 million viewers for its average minute audience, boosted a slight gain from last year's viewership (approximately 1%, despite lower ratings in the U.S.).
The same love was felt for the Oscars pre-show, which took the number-three spot nationally with 2.97 million viewers and landed in the top five of all English-speaking markets save for Edmonton and Calgary.
Nestled between the two was CTV comedy The Big Bang Theory, which despite falling into the number-two spot boasted a slightly larger audience than last week (3.98 million up from 3.65 million). Big Bang also landed in the top five of every anglophone market.
Rounding out the top-five nationally were Global drama NCIS with 2.24 million viewers and medical drama Grey's Anatomy on CTV with 1.84 million viewers.
Other strong performers in individual regions included Hockey Night in Canada (CBC) in Montreal and Toronto/Hamilton, Criminal Minds (CTV) in Montreal, Hawaii Five-O (Global) in Edmonton and Calgary, The Blacklist in Edmonton, MacGyver in Calgary and Bull in Vancouver/Victoria.
Quebec's French-speaking market once again remained unchanged. For the third week running, La voix (TVA) took the top spot with 2.34 million viewers, followed by while Unité 9 (SRC), L'échappé (TVA) and Les pays d'en haut (TVA) in the same positions as last week. L'heure bleue on TVA entered the top five with 1.19 million views.

Here are the top-ranked daily measured shows in by market (AMA for all persons 2+), according to Numeris, for Feb. 13 to 19, 2017:
Canada:
1. The Academy Awards on CTV Sunday at 8:30 p.m.: 5.8 million viewers
2. The Big Bang Theory on CTV Thursday at 8 p.m.: 3.98 million viewers
3. The Academy Awards Pre-Show on CTV Sunday at 7 p.m.: 2.97 million viewers
4. NCIS on Global Tuesday at 8 p.m.: 2.24 million viewers
5. Grey's Anatomy on CTV Thursday at 7 p.m.: 1.84 million viewers
Montreal (anglophone):
1. The Academy Awards on CTV Sunday at 8:30 p.m.: 219,000 viewers
2. The Big Bang Theory on CTV Thursday at 8 p.m.: 133,000 viewers
3. The Academy Awards Pre-Show on CTV Sunday at 7 p.m.: 129,000 viewers
4. Criminal Minds on CTV Wednesday at 9 p.m.: 78,000 viewers
5. Hockey Night in Canada on CBC Saturday at 7:07 p.m.: 76,000 viewers
Quebec (francophone)
1. La voix on TVA Sunday at 7:30 p.m.: 2.34 million viewers
2. Unite 9 on SRC Tuesday at 9 p.m.: 1.87 million viewers
3. L'échappée on TVA Monday at 8 p.m.: 1.38 million viewers
4. Les pays d'en haut on SRC Monday at 9 p.m.: 1.23 million viewers
5. L'heure bleue on TVA Wednesday at 9 p.m.: 1.19 million viewers
Toronto/Hamilton:
1. The Academy Awards on CTV Sunday at 8:30 p.m.: 1.71 million viewers
2. The Big Bang Theory on CTV Thursday at 8 p.m.: 900,000 viewers
3. The Academy Awards Pre-Show on CTV Sunday at 7 p.m.: 887,000 viewers
4. Hockey Night in Canada on CBC Saturday at 7:25 p.m.: 502,000 viewers
5. NCIS on Global Tuesday at 8 p.m.: 493,000 viewers
Edmonton:
1. The Academy Awards on CTV Sunday at 6:30 p.m.: 212,000 viewers
2. The Big Bang Theory on CTV Thursday at 9 p.m.: 189,000 viewers
3. NCIS on Global Tuesday at 9 p.m.: 104,000 viewers
4. Hawaii Five-O on Global Friday at 10 p.m.: 101,000 viewers
5. The Blacklist on Global Thursday at 7 p.m.: 100,000 viewers
Calgary:
1. The Academy Awards on CTV Sunday at 6:30 p.m.: 252,000 viewers
2. The Big Bang Theory on CTV Thursday at 9 p.m.: 159,000 viewers
3. NCIS on Global Tuesday at 9 p.m.: 121,000 viewers
4. Hawaii Five-O on Global Friday at 10 p.m.: 113,000 viewers
5. MacGyver on Global Friday at 9 p.m.: 110,000 viewers
Vancouver/Victoria:
1. The Academy Awards on CTV Sunday at 5:30 p.m.: 726,000 viewers
2. The Academy Awards Pre-Show on CTV Sunday at 5:30 p.m.: 250,000 viewers
3. The Big Bang Theory on CTV Thursday at 8 p.m.: 243,000 viewers
4.  NCIS on Global Tuesday at 9 p.m.: 214,000 viewers
5. Bull on Global Tuesday at 9 p.m.: 178,000 viewers