Glow and Pure shuttered
Shoppers Drug Mart and St. Joseph Media have mutually decided to end the partnership to produce the magazines.
The May issue of Glow magazine will be the last print edition of the beauty title, which is produced by Shoppers Drug Mart in partnership with St. Joseph Media. The digital edition will also shut down at that time.
According to a statement from Shoppers Drug Mart, the decision to discontinue the title, along with its French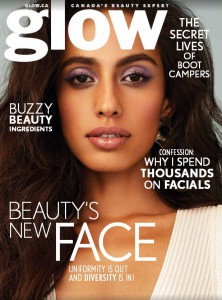 counterpart Pure, was made because of the shift customers are making to digital and social channels.
Glow first launched in 2002. It was produced with Rogers Media until 2011 when St. Joseph Media took over the contract.
The circulation for Glow is 360,000 while Pure's is 68,000, according to a representative from St. Joseph Media. Glow and Pure were both produced eight times per year.
According to the representative from Shoppers, an RFP will be going out in the next few months to find a supplier that can partner with the company on a new content program to engage customers.
Featured image: Shutterstock