Telmar North America adds new Canadian VP to grow its business
Former RealityMine VP Jenny Jones has joined the media buying software company as its first VP of business development and client services for Canada.
Jenny Jones, former VP of media client services with RealityMine, is the first VP of business development and client services for Canada at Telmar North America. Telmar, which produces advertising and media planning software, has been in the Canadian market for more than 40 years, although Jones' position is new to the company's Canadian office.
While Jones would not say what Telmar's market share in Canada was, she said the software is currently used by both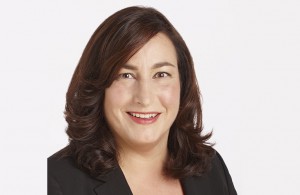 advertisers and agencies in Canada.
Aside from RealityMine (where she was involved with RealityMine's TouchPoints study), Jones has also worked as director of client services and sales at IPSOS, and has held senior positions with Nielsen, Vividata and the CBC.
"Largely my role here [at Telmar] is to educate and help clients use the data," she said. "Marketers are faced with more and more data and they know that big data is important, so this is about teaching them how to make it work for them."
Telmar's systems pull from consumer and media data assets (either customers' own proprietary data or syndicated data which it has been granted access to) to assess target markets, audience reach and other KPIs.
Jones began her work with Telmar the week of March 13 and reports to Anna Fountas, president of Telmar North America.