New morning show for Toronto's Indie88
Long-time 102.1 The Edge host Josie Dye is joining the independent radio station.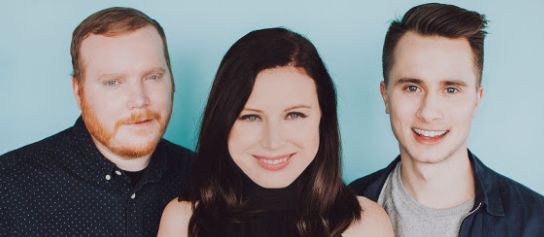 Toronto radio station Indie88 is changing up its morning show, hiring 102.1 The Edge's Josie Dye and naming the new program The Josie Dye Show.
Airing weekdays from 6 a.m. to 10 a.m., the show will include Dye and current Indie88 hosts Matt Hart and Carlin Burton. Christina Fitzgerald, program director at Indie88, said the addition of Dye to the lineup concludes a long search for a new morning show host following the departure of Raina Douris to CBC Radio 2 in the fall.
Fitzgerald said ratings for the morning slot have been up and down, currently sitting at a 1.5 share, according to the latest PPM Numeris report. She would like to see that share rise up to a three with the stability of the new morning show lineup and Dye's recognizable name in the Toronto music scene.
The Central Ontario Broadcasting-owned Indie88 launched in 2013 with an emphasis on alternative music. According to the latest PPM Numeris report the station had an overall share of 2.1 for the period between Aug. 29 to Nov. 27, 2016.