Quebecor Media sees revenues decline slightly in Q4
The company's overall revenues increased 3.2%, driven by growth in the telecom business.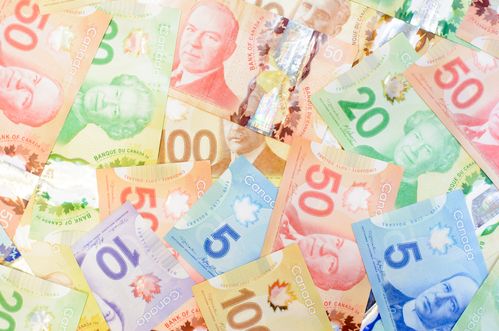 While broadcasting revenues increased in the fourth quarter of 2016, consolidated revenues for Quebecor Media declined 2%, largely due to losses in publishing and distribution revenues.
Media segment revenues declined overall to $266 million in the fourth quarter of 2016, from $270 million at the same time last year. However, broadcasting revenues increased 7% in the quarter, with increases largely attributed to higher revenues from TVA Sports, as well as higher advertising revenues from its conventional TV channel, said Julie Tremblay, president and CEO of the Media Group on a call with investors Wednesday.
Broadcasting advertising revenues also increased in the quarter, up 9% to $80 million and subscription revenues from specialty channels increased 17% to $33 million. Tremblay again attributed the growth to TVA Sports.
Mels revenues, meanwhile, reached $15 million for the quarter, up 18%, with Tremblay pointing to increased visual effects work at the Montreal-based post-production facility and studio.
Despite this growth, the company's newspaper publishing business saw a 3% decrease in revenues, to $53 million in Q4 2016 from $54 million in the same quarter last year. Newspaper advertising revenues also declined 13%, said Tremblay. For the full year, the newspaper publishing business saw revenues of $201 million, a 13% decline year-over-year, with advertising revenues declining 15%, while the magazine business posted revenue decline of 1% to $116 million.
Overall, Quebecor Inc. saw revenues increase to $4.02 billion at year-end 2016 up 3.2%, from 2015. President and CEO of Quebecor, Pierre Karl Péladeau, who just returned to the position in February, attributed the overall growth of the company to the telecommunications segment of the business.
Revenues in the telecom segment, increased to $805 million in Q4 2016, up from $777.1 million at the same time last year.
Manon Brouillette, president and CEO of Videotron, told investors that its cable TV business recorded a decline of 5,000 customers in the quarter, though that number was close to 50% lower than Q4 last year. Its OTT platform, Club Illico, however, saw an additional 36,000 subscribers in the quarter to 315,000 subs at year end. Manon attributed the success to two original teen drama series on the platform and the 4 million views racked up by Club Illico's Blue Moon series.
Overall, Club Illico revenues were up 33% to $7.8 million for the year.
Image: Shutterstock