The&Partnership's founder calls for less talk, more action on ad fraud and brand safety
The agency's founder John Hornby wants to move from debate to action before the industry hits the beach in Cannes this June.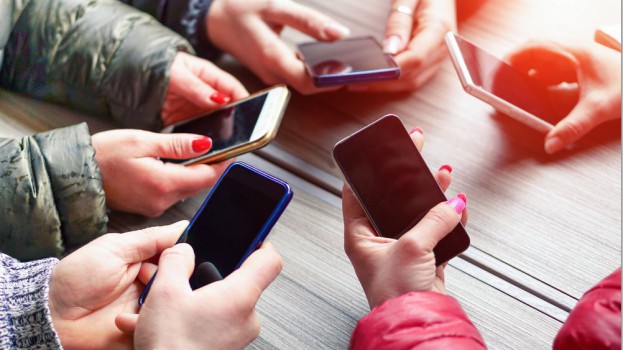 The&Partnership's founder Johnny Hornby is calling on the industry to change the conversation around ad fraud and brand safety, moving past the debate stage and into action before the end of June.
That call comes on the heels of a new study from the agency that showed ad fraud is costing nearly double what some industry reports had previously estimated. Hornby called out major platforms like Google, YouTube and Facebook for having "inadequate brand safety policies."
He said that if things don't change by June, the industry should refuse to invest in inventory that doesn't come with a warranty against fraud.
It should be within clients' abilities as media investors, "and as the media agencies who recommend where to spend it, to simply agree to withdraw media spend from environments where we cannot guarantee safety for our clients' brands," he said in a release.
The study, conducted by The&Partnership's with ad verification division Adloox, analyzed 200 billion daily bid requests, four billion ad calls and 10 billion ad impressions a month for 12 months.
According to the study's results, 29% of the $27 billion spent on programmatic globally was for invalid traffic, costing $7.8 billion. A further 12% of the $39 billion spent on non-programmatic or publisher-direct media was for invalid traffic as well.
The total global cost of ad fraud as calculated by the study was $12.4 billion, which is nearly twice as high as the ANA's 2014 Bot Baseline Report estimate of $7.2 billion.
Adware and botnet fraud were the main drivers of fraudulent traffic across the programmatic and direct ads studied. Across the study's sample of 200 billion daily bid requests, 50% were detected as either non-human traffic or a fraudulent traffic source from the supplier and/or a fake domain.
If ad fraud continues at this rate, the study authors estimate that ad fraud could cost the industry $16.4 billion in 2017. That's taking eMarketer's estimation that digital ad spend will hit $80 billion globally in 2017 into account, as well as the prediction that programmatic and direct ad sales will hit close to a 50:50 balance.
Sonia Carreno, president of IAB Canada, said marketers could be exerting more control of the field to prevent ad fraud, but they might not realize it.
"Tackling the issue starts with advertisers making important decisions like buying from trusted, verified vendors, implementing the tools that exist to identify and eliminate misplaced ads and participate in the global TAG program," she said.
IAB Canada is working closely with TAG to help create a trusted supply chain, added Carreno. The industry organization will also be providing training workshops on fraud management in the coming months.
Hornby's call for increased brand safety comes as the British government discusses the effect of hate speech and fake news appearing on Facebook, Google and Twitter. After ads appeared next to extremist videos on YouTube, a number of high profile advertisers (including the British Government, The Guardian and L'Oréal) have pulled their ads from the platform.
A release from The&Partnership said that opening up the social walled gardens to third-party ad verification, creating and enforcing more robust rules and guidelines for content categorization and not monetizing all content that can't be guaranteed as brand safe (especially new content) would go a long way to repairing trust. Hornby said in that release that given the attention on the issue, Google and Facebook should respond before Advertising Week in London, which starts on Monday.
Image: Shutterstock