Acura buys the top spot: Media Monitors
The car company joined the Toronto list in the #1 spot for the week of March 13 to 19.
Acura joined the radio buying list at the top this week in Toronto, according to the latest Media Monitors chart, which covers March 13 to 19.
The car company was followed by Indeed, which moved up to #2 from #54. Outdoor retailer SAIL was also new to the list, joining at #3. Mitsubishi Mirage dropped to #4 from #2 last week, while the Infiniti Dealer Association moved up to #5 from #6.
There's also a newcomer at #1 in Montreal, with Mondou joining in the top spot.
The Gouvernement du Quebec dropped to #2 from its #1 spot last week, while Brault & Martineau held steady at #3. RBC Royal Bank moved up to #4 from #8, while Re/Max dropped to #5 from #4.
Toronto:
By brand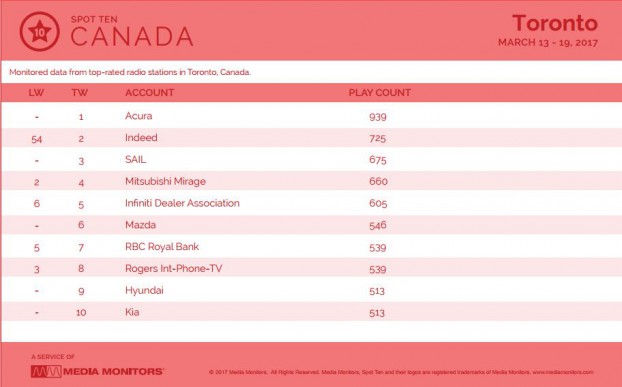 By category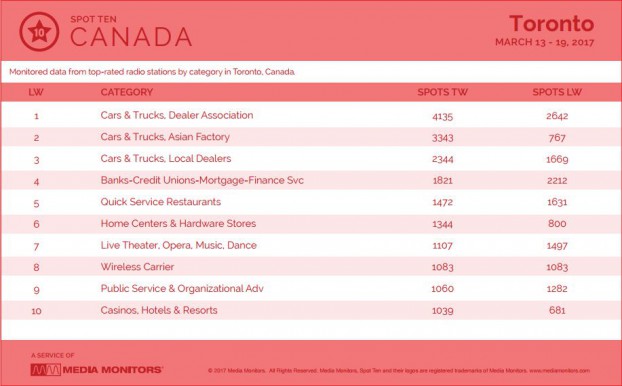 Montreal:
By brand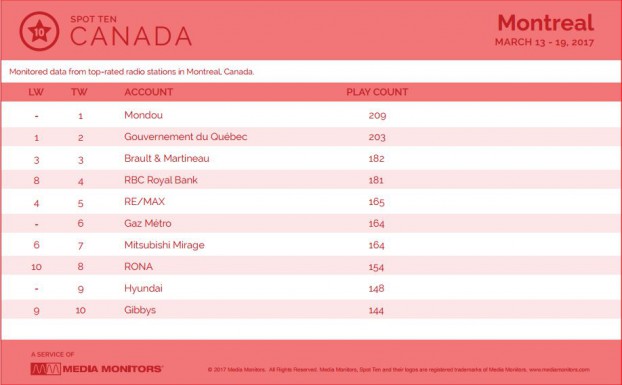 By category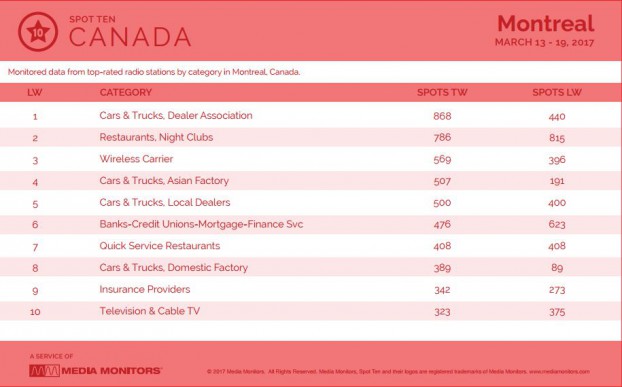 Image: Shutterstock