Adobe aims for 'apples-to-apples' digital and TV measurement
The company unveiled its new Advertising Cloud software, which has been in the works since it acquired digital ad tech company TubeMogul for $540 million last year.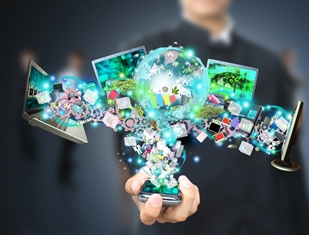 Adobe has unveiled a new advertising platform at its annual Adobe Summit. The new platform, Adobe Advertising Cloud, has been in the works since the software giant acquired digital ad tech company TubeMogul for $540 million in December 2016. The new Advertising Cloud will be part of a larger "Experience Cloud" at Adobe, which brings together all of its previously separate Cloud products.
It's an attempt by Adobe to make buying and managing advertising across multiple formats more efficient. Keith Eadie, VP of revenue and partnerships at Adobe (former CMO of TubeMogul) told MiC the software was created in response to what he called a siloed approach to the media buying process.
"Historically, the search team was separated from the display team which was separated from the TV team – even though these departments all had the same end goal of driving sales," he said.
The software is available globally and will contain tools such as search, an automated programmatic buying platform and a creative optimization tool tied to Creative Cloud.
Eadie said one of the biggest issues in the media industry that Adobe hopes to tackle with the platform is fragmentation of consumer attention. "There is more content on more devices than any point in history," he said, and that while second-screening can be a positive thing, marketers need to keep up with shifting attention spans while using an "apples-to-apples" method of measuring performance across devices.
The company is also hoping to bridge the gap between TV and digital investments by offering more direct comparisons in measurements. The platform will include a feature that de-duplicates TV and digital audiences (identifying individuals who have been exposed to the TV ad and then target the remaining unexposed audiences on digital devices) instead of, in his words, "bombarding the same individuals with the same ad over and over."
Canadian clients that are part of Adobe and TubeMogul's joint portfolio include L'Oréal Canada, National Bank of Canada, Diageo Canada, Walmart Canada and Klick Health.