The Big Bang Theory returns to the top: Numeris
The long-running comedy series on CTV brought in the most viewers of all single-night shows for the week of March 6 to 12.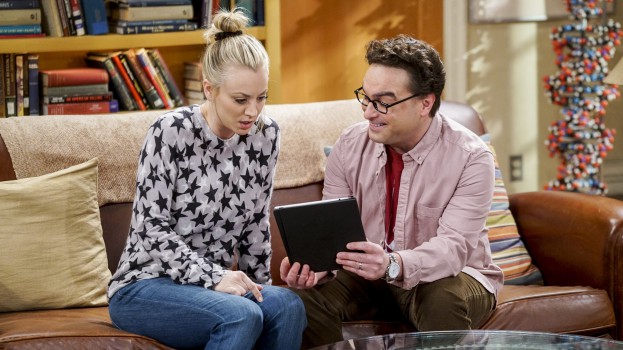 After one week away from the air waves, The Big Bang Theory was back with a big bang, claiming the top spot for Numeris with a new episode.
The comedy on CTV claimed the highest average-minute audience (2+) of all daily shows across Canada, according to the Numeris report for the week of March 6 to 12. More than 3.5 million people tuned in to the program, which is double the audience of last week's number-one program Criminal Minds. Big Bang, which is currently in its 10th season, has topped the Numeris charts most weeks this season, and was recently renewed for at least two more seasons.
The Big Bang Theory landed in the very top spot of every English-speaking market, while runner-up NCIS (which captured an AMA of 2.17 million viewers nationally) also appeared in the top five of every English-speaking market besides Montreal and Edmonton (although spin-off NCIS: Los Angeles did land in the top five there).
Also ranking high nationally was the 34th season premiere of long-running series Survivor, also on Global, which took in 2.04 million viewers. Dramas Bull (Global) and Blue Bloods (CTV) rounded out the national top five, with 1.82 million viewers and 1.75 million viewers respectively.
La Voix on TVA once again claimed the top spot in the French market, holding strong at 2.22 million viewers. Unité 9, (SRC) Les pays d'eh haut (SRC) and L'échappée (TVA) continued their stronghold on the second, third and fourth spots respectively, while TVA's O' cracked the top five with 1.26 million viewers.
Here are the top-ranked daily measured shows in by market (AMA for all persons 2+), according to Numeris, for Feb. 13 to 19, 2017:
Canada:
1. The Big Bang Theory on CTV Thursday at 8 p.m.: 3.51 million viewers
2. NCIS on Global Tuesday at 8 p.m.: 2.17 million viewers
3. Survivor on Global Tuesday at 9 p.m.: 2.04 million viewers
4. Bull on Global Tuesday at 9 p.m.: 1.82 million viewers
5. Blue Bloods on CTV Friday at 10 p.m.: 1.75 million viewers
Montreal (anglophone):
1. The Big Bang Theory on CTV Thursday at 8 p.m.: 132,000 viewers
2. Designated Survivor on CTV Wednesday at 10 p.m.: 94,000 viewers
3. This is Us on CTV Tuesday at 9 p.m.: 79,000 viewers
4. The Voice Results Show on CTV Tuesday at 8 p.m.: 74,000 viewers
5. The Voice on CTV Monday at 8 p.m.: 65,000 viewers
Quebec (francophone)
1. La Voix on TVA Sunday at 7:30 p.m.: 2.22 million viewers
2. Unite 9 on SRC Tuesday at 9 p.m.: 1.97 million viewers
3. Les pays d'en haut on SRC Monday at 9 p.m.: 1.38 million viewers
4. L'échappée on TVA Monday at 8 p.m.: 1.36 million viewers
5. O' on TVA Tuesday at 9 p.m.: 1.26 million viewers
Toronto/Hamilton:
1. The Big Bang Theory on CTV Thursday at 8 p.m.: 844,000 viewers
2. Survivor on Global Wednesday at 8 p.m.: 541,000 viewers
3. NCIS on Global Tuesday at 8 p.m.: 484,000 viewers
4. Designated Survivor on CTV Wednesday at 10 p.m.: 432,000 viewers
5. Hawaii Five-O on Global Friday at 9 p.m.: 429,000 viewers
Edmonton:
1. The Big Bang Theory on Thursday at 9 p.m.: 234,000 viewers
2. Hometown Hockey on Sportsnet Sunday at 5:10 p.m.: 141,000 viewers
3. Hawaii Five-O on Global Friday at 10 p.m.: 128,000 viewers
4. MacGyver on Global Friday at 9 p.m.: 105,000 viewers
5. NCIS: Los Angeles on Global Sunday at 9 p.m.: 99,000 viewers
Calgary:
1. The Big Bang Theory on CTV Thursday at 9 p.m.: 148,000 viewers
2. NCIS on Global Tuesday at 9 p.m.: 117,000 viewers
3. Flames vs. Canadiens on Sportsnet Thursday at 7:09 p.m.: 112,000 viewers
4. Hockey Night in Canada on Sportsnet Saturday at 5:07 p.m.: 111,000 viewers
5. Bull on Global Tuesday at 10 p.m.: 109,000 viewers
Vancouver/Victoria:
1. The Big Bang Theory on CTV Thursday at 8 p.m.: 231,000 viewers
2. NCIS on Global Tuesday at 8 p.m.: 196,000 viewers
3. Survivor on Global Wednesday at 8 p.m.: 174,000 viewers
4.  Bull on Global Tuesday at 9 p.m.: 171,000 viewers
5. The Voice on CTV Monday at 8 p.m.: 165,000 viewers