YouTube brand fallout: the Canadian impact
The brands that have confirmed ad spend has been paused in the market and where we go from here.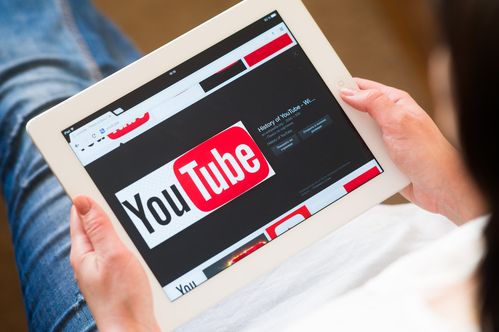 Brand safety online has become global headline news now that major brands like Johnson & Johnson and Walmart have suspended their spend on YouTube amid reports their ads appear next to questionable content and hate speech thanks to Google's ad placement platform.
However, the Canadian impact so far doesn't appear to be as far-reaching. To date, only GM Canada and PepsiCo Canada have confirmed to MiC that they have also stopped their YouTube spending in the country. Some brands, such as Volkswagen, continue to spend on YouTube in Canada even as they pull investment in other markets.
In a statement to MiC, GM Canada said it was "suspending targeted ads on YouTube in the U.S. and Canada until Google can adhere to our brand standards."
PepsiCo's global statement said it is "deeply concerned and terribly disappointed that some of our brand ads have appeared alongside videos that promote hate and are offensive. PepsiCo has taken immediate steps to remove all advertising from non-search platforms until Google can absolutely ensure that this will not happen again. PepsiCo has a long history of embracing diversity and inclusion, and content like this violates our core values."
All the media agency holding companies have issued statements that highlight the importance of brand safety.
Matt Ramella, head of digital strategy and partnerships at IPG Mediabrands Canada, responded directly, saying that the Canadian outpost's view, consistent with the global take, is that Google needs to address its stance on third-party verification in order to get to the heart of the brand safety issue.
"While all of the other changes that YouTube is working on are very important we believe that the time has come for Google to allow broader third-party verification to further safeguard our clients' brands," he said. "We continue to push Google very hard to open its platform to 3rd parties like Integral Ad Science across all inventory, in a preventative fashion."
Sonia Carreno, president of IAB Canada, said that her team will be putting a greater emphasis on training in the areas of brand safety in the coming weeks, addressing what they see as a gap in knowledge that's leading to how well sophisticated online tools are being used.
"While there are many sophisticated levels of control available the planners are still remiss in using them because there is a training gap," she said. "There are senior people that might have the training but they might not have passed that on in the hustle and bustle of the day to day."
Carreno added that the idea of brands pulling out of user-generated content all together won't be a long-term sustainable approach to buying online.
"The industry needs to look at issues with less finger pointing and more solutions," she said.
Google has responded to the issue with posts saying it will be tightening safeguards around advertising so ads only appear around videos from legitimate creators and will be adding new controls for advertisers to manage their YouTube campaigns.
"We don't comment on individual videos but as announced, we've begun an extensive review of our advertising policies and have made a public commitment to put in place changes that give brands more control over where their ads appear," according to the latest statement from the company. "While we recognize that no system will be 100% perfect, we believe these major steps will further safeguard our advertisers' brands and we are committed to being vigilant and continuing to improve over time."
Image: Shutterstock