Pelmorex taps new Quebec sales lead to focus on data
Jean-Paul Sclapari will take the position of head of sales for Quebec at the Météo Media brand, as the media company aims to up its digital offerings.
Digital media veteran Jean-Paul Sclapari is joining the sales team at Pelmorex Media. Sclapari will take the position as the new head of sales for Quebec with Météo Média and work out of the company's Montreal office beginning next week.
Simon Jennings, chief revenue officer with Pelmorex Media, told MiC that while the head of sales position has existed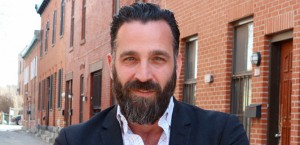 in Quebec previously, the company has since re-tooled the position to focus on data and digital offerings. It specifically sought to hire someone with a specialized background in digital sales.
"Pelmorex has a treasure trove of really valuable first-person user data that we have been able to parlay into new products, and we've spun off a department called Pelmorex Data," said Jennings. "The data is taking us more into buying audience data and shifting away from just buying display advertising."
Sclapari has worked in advertising sales for 15 years, with his most recent position being VP of sales and business development for e-commerce app Zweet, Inc. He has also worked as a sales director for media solutions for Bell Media and held progressively senior roles with Telus and Sympatico.
Jennings said Sclapari's experience will allow Pelmorex to further develop its digital and data offerings, and it will begin to offer more customized media opportunities to clients in the near future.