Twitter takes the mound with MLB partnership
The social platform will live stream one game per week, but only out-of-market games.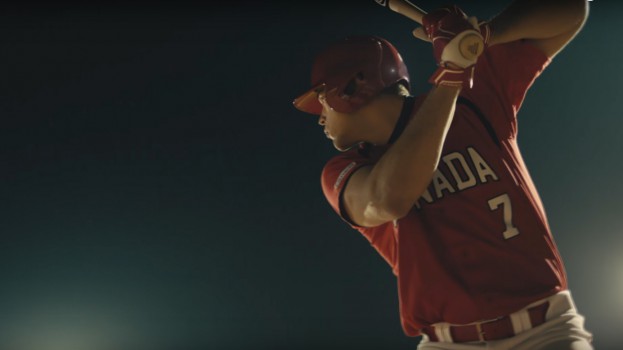 Twitter has inked another deal to bring sports content to Canada, this time partnering with Major League Baseball. Out-of-market games will stream every Friday night beginning April 7 and continue throughout the rest of the season.
Advertising packages will be available in the form of mid-roll on live streams and pre-roll on amplified posts.
Christopher Doyle, head of sports at Twitter Canada, told MiC the company's research into sports activity among Twitter users showed that Canadians are incredibly enthusiastic about baseball — and that Twitter users are nearly twice as likely to follow and watch baseball games than non-Twitter users. Between the regular season and the post-season, nearly 4.5 million Tweets were sent by Canadian users about baseball last year.
But when most of that activity is centered around the Jays (three of the top five hashtags were related to the Toronto Blue Jays), will the sports content go over as well in Canada since games from the country's lone team will not be viewable?
Doyle admitted that the Jays were indeed dominant in the conversation, but the country's love of the Jays had a "trickle effect."
"We still have lots of top hashtags that are more general like '#baseball,' '#postseason,' '#MLB' and even '#Cubs,'" he said, adding that many Canadians followed the Cubs closely on Twitter last year following the Jays' ousting from the playoffs.
Sports have played a key part in Twitter's push to live video. While the company has struggled to see significant growth in recent years, it has marketed its push to live video as a silver lining. According to the company, more than 800 hours of live-streamed content were uploaded in Q1 2017 (although Twitter would not confirm how much was watched). On top of politics and entertainment events, it's signed a number of sports streaming deals, with one of the most notable deals being an agreement to live stream Thursday night games in 2016.
On April 4, the NFL chose to forego Twitter for a second season and instead stream its games via Amazon for a reported $50 million (Recode reported that Twitter paid less than $10 million for the streaming rights to the NFL in 2016). The NFL deal did not include Canada because of Rogers Media's contract with the league in the market.
In addition to those larger league deals, the social media platform has bulked up its live offerings with a number of smaller deals, such as the streaming rights to the National Lacrosse League's Game of the Week for the next two seasons.