Toronto Fashion Week taps Melissa Ahlstrand to lead sponsorship
The Rogers Media publishing veteran on how the semi-annual event will be different under its new owners.
Melissa Ahlstrand has joined the revamped team behind Toronto Fashion Week, signing on as VP of sponsorship and corporate partnerships.
Ahlstrand has spent the bulk of her career at Rogers Media, most recently working as group publisher of Flare and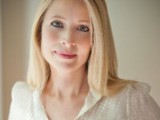 Hello! Canada for over three years.
Originally founded by the Fashion Design Council of Canada in the late 1990s, it was sold to IMG Canada and IMG Fashion in 2012. The new owners shuttered the semi-annual event in 2016 because of what it called a lack of local support for the event, but it was then acquired by realtor Peter Freed late last year.
The first iteration of the new event will go live this fall, and Ahlstrand told MiC that while the week will still have fashion at its core, it will also include music and arts and culture in the mix.
"Those are the things that will make the program unique and also different from what has been done in the city before," she said.
Ahlstrand said she has "hit the ground running," and is in market talking to potential sponsors. She notes that all partnerships will be sold as multi-season commitments.