Two comedies returning to CBC
Mr. D and Workin' Moms both saw renewals this week.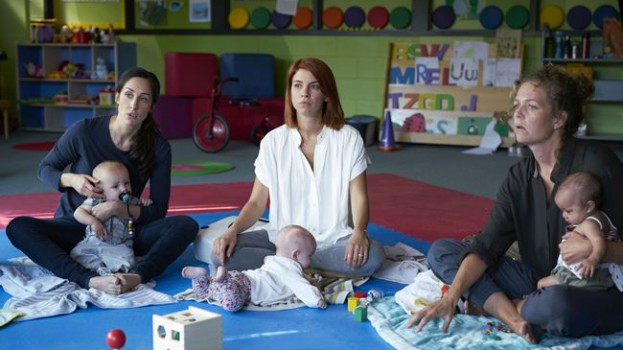 CBC has renewed two of its comedies — the long-running Mr. D and this year's mid-season series Workin' Moms.
Mr. D's seventh season will premiere on the pubcaster sometime this fall, with 11 new episodes slated. In winter 2018, Workin' Moms will return to the schedule with 13 episodes.
Workin' Moms concluded its first season on April 4 after a 13-episode run. The season was promoted heavily by the CBC with an extensive out-of-home and digital campaign across the country starting from about six weeks before the premiere. The series targeted people in the 25 to 54 demo, and, of course, working mothers. The premiere ended up reaching an average (2+) audience of 619,000, with 1.2 million tuning in to at least some of the show's premiere, according to overnight Numeris data. Of that viewership, 45% (279,000) were in the 25 to 54 demo.
The season finale on Tuesday pulled in an average overnight audience of 293,000. The average audience for the season overall came in at 484,000 (210,000 among the 25 to 54 audience).
Mr. D, which concluded its most recent run in December, saw an average audience of 372,000 viewers per episode in the sixth season.
While time slots for the series have not yet been announced, both have previously occupied slots on Tuesday nights (Mr. D. at 9, Workin' Moms at 9:30), which Sally Catto, GM of programming at CBC TV told MiC "has always been a comedy night" in a previous interview.
Last month, the CBC also renewed CSA-winning comedy Schitt's Creek for a fourth season, and also grave the green light to new seasons of dramas Murdoch Mysteries and Heartland.