Mobile OS use overtakes desktop globally, but Canada lags: study
StatCounter's five-year reports show that Android has become the most popular operating system for internet users globally, but for Canada, desktop still boasts the highest share.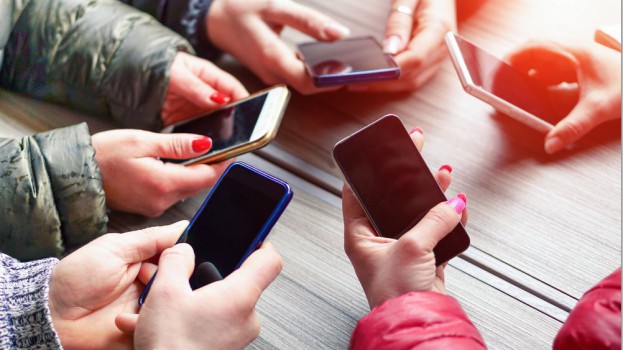 Global web analytics firm StatCounter has released its latest round of statistics on web browsing. For the first time, globally, a single mobile-based operating system has beat out a desktop-based system (just barely) in terms of market share. While 37.91% of web browsing in March 2017 was done on Windows OS, 37.93% was done on Android OS.
It's a stark contrast from five years ago, when more than 80% of browsing was done on Windows OS and Android OS boasted less than 5% of the share.
But StatCounter, which gathers data from 2.5 million global websites, found that desktop still has a significantly higher share in Canada. Although Windows use has fallen since March 2012 (when it sat at 74.5%), it still holds 45.22%. Android's rise has been less predominant in the country, rising to 14.81% (up from just over 2% in 2012).
However, when combined with the market share of iOS in Canada (currently 25.12%), mobile operating systems get a little closer to beating out desktop operating systems (the struggling Blackberry, however, only adds 0.89% to the mix). Canada's use of iOS significantly over-indexes against the global share (13.09%).
Aodhan Cullen, CEO of StatCounter, said in a statement that although Windows still dominated in terms of desktop OS (with 84% of the global share), the goal posts have been moved.
"Windows won the desktop war but the battlefield moved on," said Cullen. "It will be difficult for Microsoft to make inroads in mobile but the next paradigm shift might give it the opportunity to regain dominance." He said by investing in AR, AI, voice command or other technology, Microsoft could gain some market share in mobile.
The site also tracked social media use over five years. While Facebook has remained the dominant social force throughout the entire time period (currently holding 74.13% of the market share for time spent) it has hit higher shares in the past. At its highest, Facebook held 82.96% of social media time spent in May of 2016. Pinterest, which has gone up and down over the years, currently sits at 16.13% of the market share.
Twitter's share has nearly halved, down to 4.7% from 8%. However, other social platforms including Tumblr, Reddit and the nearly defunct StumbleUpon all rank lower than 4% in terms of time spent.
The shares for time spent when isolating mobile are fairly similar, however Instagram actually appears on the map at 1.24%.
On all platforms, Canadians seem to spend less time on Facebook than the global average (it accounts for 87.15% of time spent globally), but more time on Twitter (a global share of 3.65%) and Instagram (0.46%).
The country also differs from the rest of the world in terms of mobile devices used. While Samsung devices hold the largest market share globally (33.16%), Apple takes the top spot in Canada with 51.72%. Globally, Apple only takes up 19.5% of the share. Most other devices pale in comparison to Apple and Samsung in Canada — LG pulls in 5.61%, Blackberry at 3.11%, Motorola at 2.15% and Google at 1.83%.