Captivate expands its network, says hello to Ottawa
The location-based advertising network will also bring its lobby monitors to the Canadian market.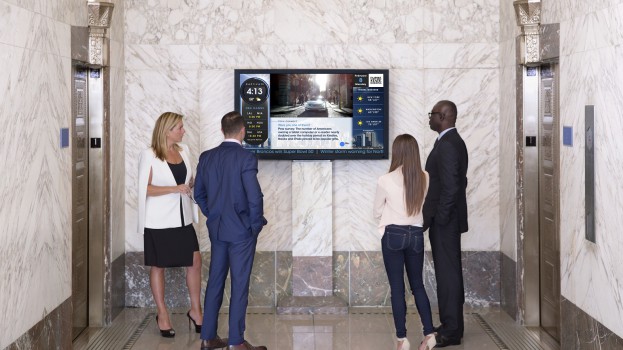 Location-based digital ad network Captivate has added 20 new buildings to its Canadian network, including six in Ottawa, a new city for the company. This brings the total number of North American cities for Captivate to 31, with six being Canadian.
Captivate targets high-end corporate office buildings, mainly through elevator advertising, although its new round of expansions will see the addition of lobby monitors as well. According to Barb Huggett, GM and SVP of Captivate in Canada, the lobby monitors have been in the U.S. market for some time, but are new to the Canadian market for the company.
She said the screens contain a mixture of advertising and editorial content, and that Captivate employs a team of editors to deliver curated content to the buildings. "You want to make sure people are looking at the screens, because if it's just ad after ad after ad, they become wallpaper," she told MiC.
The buildings in Ottawa it will set up in include the World Exchange Plaza, Place de Ville Towers and the Jean Edmonds South and North Towers.
Huggett said revenue for the company is up year-over-year, although she would not disclose the rate of growth.