ICYMI: New Rogers CEO starts next week, Lyne Robitaille to lead magazines at TVA
In case you missed it: Joe Natale is starting at Rogers next Wednesday, Lyne Robitaille is adding supervision of TVA Publications to her role and Arlene Dickinson is returning to Dragons' Den.
Joe Natale gets early start date at Rogers
Rogers Communications has announced that Joe Natale is joining as president and CEO on April 19, after a confidential agreement was signed with Telus to secure his early arrival. Natale will come on board on the date of the Rogers annual general meeting next week. He succeeds Guy Laurence, who stepped down last October after three years in the CEO position.  
TVA's Lyne Robitaille adds magazines to portfolio
Lyne Robitaille, SVP of newspapers and books at TVA, will add supervision of TVA Publications' slate of magazines to her current duties. Robitaille will lead strategy for the company's magazine division as it shifts various titles to digital. Robitaille has been with the organization since 1988 and has previously held roles including VP of finance, operations manager, president and publisher and EVP operations. The music division, for which Robitaille was previously responsible for, will be headed by Anne Vivien, TVA's EVP of music development. Robitaille will continue to report to Quebecor Media Group president and CEO Julie Tremblay.
ComScore adds new metrics for Twitter ads
ComScore will add new campaign delivery metrics for Twitter ads to its Validated Campaign Essentials offering. New metrics include demographics, reach, frequency and GRPs. Measurement of mobile ads will be available later this year for Canada (U.S. campaigns can access mobile measurement right away). The move will, according to Twitter, increase transparency in its reporting and empower advertisers and agencies to make better campaign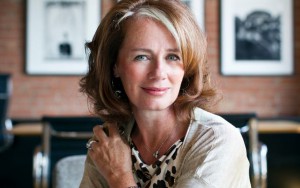 choices.
Arlene Dickinson returning to Dragons' Den
Season 12 of Dragons' Den will be the first to have six dragons, as Arlene Dickinson is returning to her spot on the show. Dickinson joins Jim Treliving, Joe Mimran, Manjit Minhas, Michael Wekerle and Michele Romanow. The new season of Dragons' Den begins shooting later this month and will air in the fall on CBC.