Building a successful influencer affiliate program: column
Influicity founder and CEO Jonathan Davids calls out what's working and what's not in Amazon's affiliate marketing program.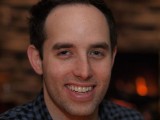 By: Jonathan Davids, founder and CEO of Influicity
Amazon has quietly begun leveraging social media stars to push new customers towards its services. In Amazon's words, the program is designed for influencers who have "large followings and a high frequency of posts with shoppable content".
It's an affiliate program similar to the one Amazon has used for years to build a massive network among publishers and podcasts, which funnel users to the site to buy everything from books to batteries. Anybody who has listened to a podcast in the last year has heard the host say something like "click through to Amazon from our site." That's because Amazon has been very effective at convincing them that they can earn significant revenue via the affiliate program
Influicity matches hundreds of brands and agencies with influencers, and I have watched dozens of affiliate marketing deals fail to launch. Influencers are extremely resistant to them. They're regularly offered large amounts of money for product placements and shout-outs, and with this level of market demand, affiliate offers usually get back burnered. Plus, the amount of message repetition required for a purchase to take place in this system means that an influencer would need to promote the same product/brand on a continuous basis in order to make any real money. Most influencers just don't have this tolerance for promotion within their content.
Amazon is falling into the same traps that many marketers do when approaching the influencer world with a unique partnership model. They target the biggest influencers with an offer that equates to radically lower earnings potential.
Think about it this way: If an influencer with 500K subscribers typically earns $10,000 for a product placement, why would she agree to an affiliate deal that allows her to earn the same amount but only if she reaches the most optimistic sales forecast? She wouldn't.
Of course, Amazon is Amazon and it will likely make its system work over time. But for those without their level of experience and scale, my experience has revealed a few best practices that lead to success in this arena.
Make the math work in their favour
In order to convince an influencer that your program is worth their time, make sure they can earn more money than they would if they just got paid a one-time fee.
Using my prior example, if an influencer typically earns $10K for a product placement, suggest they can make that amount simply by referring X number of customers to your site, but can reasonably earn $20K if they refer Y number of customers. Whatever number you choose for "X" make sure it's relatively easy to achieve based on historical sales data. And ensure "Y" is also achievable for the more effective influencers.
Consider a hybrid of base + commission + bonuses
When you're dealing with top-tier influencers, offer $2,500 to take part, plus a percentage based on sales and additional bonuses when they reach certain targets. Perhaps they get an extra $1,500 if they make 10 sales in their first week.
Engage influencers who are not getting lots of brand deals
Don't try to get the most highly paid influencers into your affiliate program. These people are busy negotiating book deals and speaking engagements. They're less interested in incremental revenue for a channel that's already earning six or seven figures.
But there are many up-and-coming, mid-tier influencers who will be motivated.
Build a system that scales
This is something Amazon has definitely done right in the past. Ensure you have a platform, data management system, and reporting structure to scale the affiliate program. This is not a back-of-the-napkin exercise.
Affiliate marketing drives billions of dollars in online sales. If done right, influencers can make up a big part of that.