The Big Bang Theory holds at number one: Numeris
The comedy on CTV brought in the most viewers of all single-night shows for the week of April 10 to 16, but much of the country's attention may have been focused on hockey.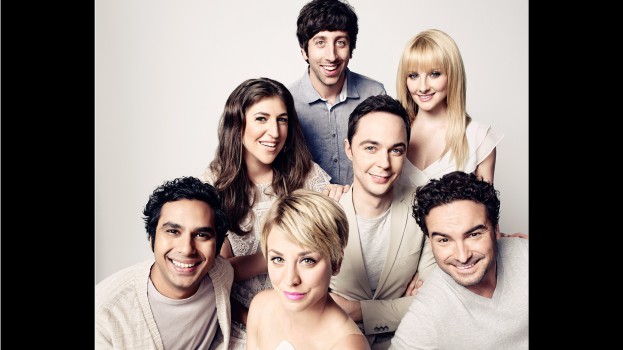 For the third week in a row, The Big Bang Theory brought in the highest average minute audience (2+) of all daily programs in Canada according to the latest Numeris report (for the week of April 10 to 16). However, the comedy on CTV saw a slight decline in its audience, down to 2.74 million from 3.36 million. Big Bang was followed by reality series Survivor with 1.87 million viewers.
The rest of the top five was rounded out by CTV programs, with Designated Survivor coming in third with 1.86 million viewers, Grey's Anatomy in fourth with 1.67 million viewers and Blue Bloods rounding out the top with 1.3 million viewers.
With round one of the playoffs capturing the attention of nation, the Numeris report was all-but dominated by hockey content across most markets. However, because the games were programmed on CBC as multi-night programs, they were not counted among this week's Media in Canada Numeris report (which covers daily programs).
With Quebec favourite La voix off the schedule for one week, the Francophone market had a new program at the top. SRC's pop culture and political commentary show Tout le monde en parle brought in the most single-night average viewers of all shows, with 995,000 viewers. Quebec's market also saw a decrease in viewers, with the top program pulling in less than half the audience of La voix last week (2.2 million). The comedy special of Jean-Marc Parent (L'évenement JMP 2016) on TVA came in second with 832,000 viewers. The rest of the top five, La poule aux oeufs d'or (TVA), Facture (SRC) and Dans l'oeil du dragon (SRC) were all newcomers to the region's top list.
Here are the top-ranked daily measured shows by market (AMA for all persons 2+), according to Numeris, for April 3 to 9, 2017:
Canada
1. The Big Bang Theory on CTV Thursday at 8 p.m.: 2.73 million viewers
2. Survivor on Global Wednesday at 8 p.m.: 1.88 million viewers
3. Designated Survivor on CTV Wednesday at 9 p.m.: 1.86 million viewers
4. Grey's Anatomy on CTV Thursday at 7 p.m.: 1.67 million viewers
5. Blue Bloods on CTV Friday at 10 p.m.: 1.63 million viewers
Montreal (anglophone)
1. The Big Bang Theory on CTV Thursday at 8 p.m.: 88,000 viewers
2. Designated Survivor on CTV Wednesday at 10 p.m.: 78,000 viewers
3. Blue Bloods on CTV Friday at 10 p.m.: 56,000 viewers
4. The Amazing Race on CTV Thursday at 10 p.m.: 55,000 viewers
5. Saturday Night Live on Global Saturday at 11:29 p.m.: 48,000 viewers
Quebec (francophone)
1. Tout le mount en parle on SRC Sunday at 8 p.m.: 995,000 viewers
2. L'évenement JMP 2016 on TVA Monday at 9 p.m.: 832,000 viewers
3. La poule aux oeufs d'or on TVA Wednesday at 7:30 p.m.: 810,000 viewers
4. Facture on SRC Tuesday at 7:30 p.m.: 795,000 viewers
5. Dans oeil du dragon on SRC Monday at 8 p.m.: 742,000 viewers
Toronto/Hamilton
1. The Big Bang Theory on CTV Thursday at 8 p.m.: 685,000 viewers
2. Jays vs. Red Sox on Sportsnet Tuesday at 7:28 p.m.: 503,000 viewers
3. Survivor on Global Wednesday at 8 p.m.: 442,000 viewers
4. Designated Survivor on CTV Wednesday at 10 p.m.: 407,000 viewers
5. Saturday Night Live on Global Saturday at 11:29 p.m.: 383,000 viewers
Edmonton
1. The Big Bang Theory on CTV Thursday at 9 p.m.: 158,000 viewers
2. Hockey Central on Sportsnet at 7:43 p.m.: 147,000 viewers
3. Masterchef Canada on CTV Thursday at 8 p.m.: 82,000 viewers
4. Survivor on Global Wednesday at 9 p.m.: 80,000 viewers
5. Global News Morning Saturday at 7 a.m.: 77,000 viewers
Calgary
1. The Big Bang Theory on CTV Thursday at 9 p.m.: 116,000 viewers
2. Hockey Central on Sportsnet Sunday at 7:43 p.m.: 88,000 viewers
3. MacGyver on Global Friday at 9 p.m.: 85,000 viewers
4. Designated Survivor on Wednesday at 8 p.m.: 78,000 viewers
5. Survivor on Global Wednesday at 9 p.m.: 70,000 viewers
Vancouver/Victoria
1. The Big Bang Theory on CTV Thursday at 8 p.m.: 189,000 viewers
2. Saturday Night Live on Global Saturday at 8:29 p.m.: 147,000 viewers
3. Survivor on Global Wednesday at 8 p.m.: 145,000 viewers
4. Designated Survivor on CTV Wednesday at 10 p.m.: 134,000 viewers
5. The Voice on CTV Monday at 8 p.m.: 133,000 viewers