First Agency of the Year deadline coming up
Agencies have until May 15 to assemble their list of campaigns for the annual competition.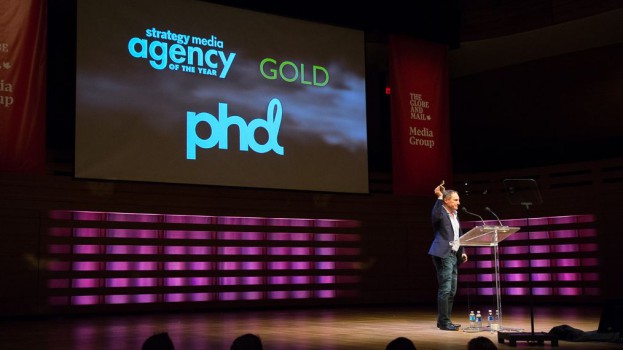 Pictured: PHD took top honours at the 2016 Media Agency of the Year awards.
November feels like a long way off, but we all know a good campaign takes some time and planning. With this in mind, we're encouraging all agencies to start thinking about their entries for strategy's 2017 Agency of the Year competitions, with May 15 as the first entry deadline.
Our pre-submission period has started, and any agencies interested in competing should send us a list of campaigns they plan to enter. Once those campaigns have been approved, the case study submission period will follow in July.
In addition to Media Agency of the Year, Agency of the Year, Digital Agency of the Year and PR Agency of the Year, we've added a new Design category for 2017.
Before May 15, please submit ONLY the names of the five (Agency of the Year) and/or three (Media, Digital, PR or Design Agency of the Year) campaigns you plan to enter. Please include the name of the client, the name of the campaign, and the dates when it was in market. You can send your list to Mark Burgess at mburgess@brunico.com.
The work must have appeared (or will appear) in the 12-month period from June 2016 to June 2017 (for Design, it's a two-year period from June 2015 to June 2017). The campaigns have to be for five/three (dependant on the category) different brands, they cannot include self-promotional work and must be Canadian (if it's a global campaign created here, it must have appeared in this market).
As with Agency of the Year and Digital Agency of the year, there is a no double-dipping policy for Design Agency of the Year: agencies must submit unique campaigns for each competition. For example, an agency can't enter the same work for a CPG brand in Agency of the Year and Design AOY, even if it just includes design-driven creative (like a poster or website) that was a part of the overall campaign also entered into AOY.
The entry fee is $500, payable when the cases are uploaded (this is a cost per agency for each award category, not per case. So if an agency is entering both AOY and DAOY, the total cost will be $1,000).
To read about last year's winners and for more extensive entry details, click here.