ICYMI: Maxus one of the top places to work; Users up and revenue down for Twitter
In case you missed it: Maxus Canada named to Canada's top workplaces, Twitter's latest quarterly numbers, Fuse Marketing Group adds a media director and Pizza Pizza signs on with the Scotiabank Road Hockey to Conquer Cancer.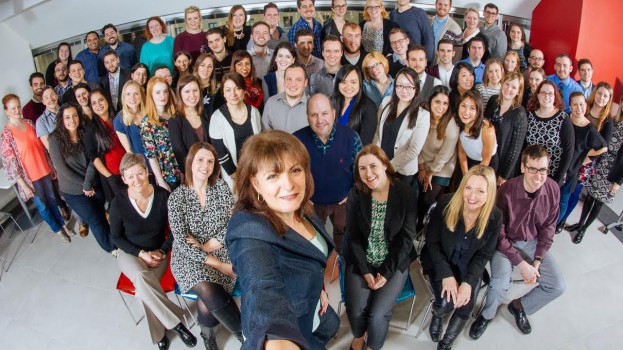 Maxus makes a big leap in top places to work
Media agency Maxus has again been named one of Canada's top places to work. The GroupM agency made a big jump on the 2017 Great Place to Work Trust Index. This year, its second consecutive year in the top 50, it placed 10th in the large multi-national companies, up from #43 in 2016. The index measures employees' perception of the quality of their workplace relationships with management, their jobs and other employees. Maxus Canada, led by CEO Ann Stewart, underwent a complete structural overhaul last year, with updates that included training staff that had been focused on single platforms, like TV, to become platform-agnostic buyers.
Users up, revenue down for Twitter in quarterly financials
Earlier this week, Twitter released its financial statements for Q1 2017. While its quarterly revenue of $548 million represented an 8% drop year-over-year, average monthly users were up 6% from the same period in 2016, now at 328 million. Its average daily users base grew 14% as well and, according to the company, has represented a consistent acceleration over time (up from 11% in Q4 2016, 7% in Q3, 5% in Q2 and 3% in Q1). However, Twitter does not disclose total daily active user numbers. It's also disclosed that more than 800 hours of live video have been streamed, reaching 45 million unique viewers (an increase of 31% from the previous quarter). The majority of Twitter's revenue comes from advertising. Ad revenue was recorded at $473,780,000, down 11% year-over-year.
Fuse Marketing Group adds new media director
Steven Alegrias has been named digital media director of Fuse Marketing Group. The newly created role is part of the agency's increased focus on data intelligence, as well as its goal to develop more content for clients. Alegrias has a background in planning in the mobile and digital space, previously serving in director roles for Ansible, Mindshare and UM Canada.
Pizza Pizza joins as presenting sponsor in Scotiabank Road Hockey to Conquer Cancer
Canadian pizza chain Pizza Pizza has come on board this week as a presenting sponsor for the Scotiabank Road Hockey to Conquer Cancer for the next three years. The annual tournament is held in support of Princess Margaret Cancer Centre and has raised more than $16 million toward cancer research since its launch in 2011. On top of a visual presence as a sponsor, Pizza Pizza will supply food to the 1,700 expected participants throughout the one-day tournament, which will also feature live bands, a sponsor expo, onsite massage therapy and celebrity appearances. Toronto Maple Leafs left winger James Van Riemsdyk will serve as a key Pizza Pizza ambassador for the tournament. The tournament will take place on Sept. 23 at Woodbine Racetrack in Etobicoke, Ont.