Canadians consume more digital (and block more ads) than most: study
GroupM's annual Interaction report found that digital media is taking up more of Canadians' time, but the country is also above-average in ad-blocker penetration.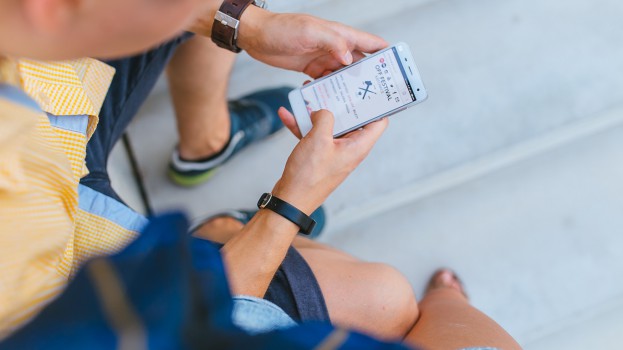 After teasing the findings of its annual Interaction report in February, GroupM has released the numbers to add some context. The results show that Canada will see a healthy mix of triumphs (ad investment is rising and digital media consumption is higher than most countries) and challenges in 2017 (the country over-indexes slightly on ad-blocking, while all non-digital media consumption is on the decline).
According to Interaction, Canada invested $4.1 billion in advertising last year and is expected to invest $4.7 billion over the next year, a year-over-year increase of 15%.
The increase in investment makes sense — Canadians' ad consumption has continuously risen over the last several years and will continue to do so. In 2016, Canadians consumed an average of 9.05 hours of media per day. This year, that's set to rise to 9.1 hours per day.
That consumption is driven almost entirely by online media. Digital represents an increasingly large proportion of Canadians' days. By the end of 2017, the average adult is expected to spend 4.35 hours per day interacting with digital media.
The opposite plays true for other media — television, print and radio are all expected to decline gradually this year. Television, which sits behind digital in terms of time spent, pulled in an average of 3.22 hours per day from Canadian adults in 2016. Within the next year, that amount will fall to 3.18 hours.
The dominance of digital does not make for a worry-free future for advertisers. The study found that 17% of Canadian internet users blocked ads in 2016. That was just slightly higher than the global average of 16%. GroupM found that younger males tend to block ads the most in the country.
When it comes to curbing ad-blocker use, GroupM said the better strategy is to "tackle the causes, not the symptoms, of blocking." While Indonesia reports that many publishers have struck deals with browser developers to block the blockers, Hong Kong noted that brands are getting around the problem by becoming better versed in social media and video.
Of all the countries studied, Canada ranked fourth in terms of average hours per day spent online for 2016, edging out the U.S. by an average of 0.66 hours per day. The most active market in terms of daily online activity is Singapore, at 7.45 hours per day.
While Canada is more dominant in online media, in terms of overall media consumption it was lower on the list. The country ranked 12th overall in terms of average daily media usage (with Argentina taking the top spot).
GroupM also looked at the top apps, sites and services by country. Unsurprisingly, Google's combined family of sites (Search, YouTube, Maps and others), took the top spot in Canada for 2016. The sites had 21.9 million unique visitors in 2016. However, Google saw fewer average minutes per user each month (662) than other popular sites (at nearly 9,000 minutes per user per month, Facebook topped this category).
Facebook was also the most popular mobile app in the country, with more than 17 million downloads for the year in Canada.
In terms of SVOD, despite the buzz (and awards) for CraveTV's first original series Letterkenny, the Bell Media-owned streamer still pales in comparison to Netflix. Crave is in an estimated 740,000 Canadian homes (Netflix reaches 5.2 million), and Crave subscribers watch an average of 45 minutes per week (Netflix users watch an average of 127 per week). For weekly viewing, Crave is also edged out by Sony-owned Crackle, which brings in 49 minute per week. GroupM did not track the household penetration of Crackle, which is free and ad-supported.
For Canadian audio streaming, Spotify boasts three million Canadian users, significantly more than competitors Google Play (2.2 million), Apple Music (1.8 million) and Soundcloud (1.4 million).  While no user data was available yet for iHeartRadio, which launched in Canada in October, GroupM estimated that the service saw 1,479 monthly unique visitors, still behind the likes of Spotify, Apple Music, Google Play and Soundcloud.
Photo by Kate Serbin, courtesy of Unsplash