Vice and Canadian Media Guild reach collective agreement
The media company's first-ever union has ratified an agreement which will see the average salary for members increase by 9%.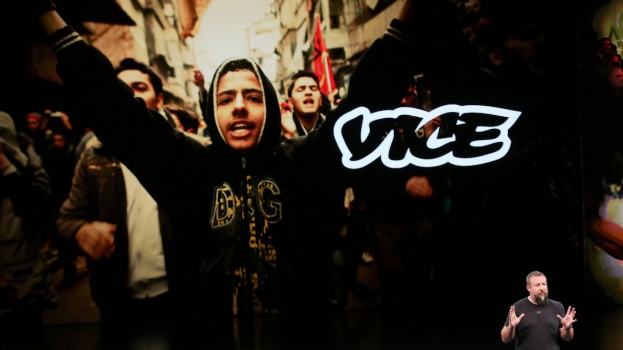 After nine months of negotiation, employees of Vice Canada represented by the Canadian Media Guild [CMG] have ratified their first collective agreement. Workers at the millennial-friendly digital media company voted in favour of unionizing with a two-thirds majority in June 2016. The bargaining process commenced shortly thereafter.
The new three-year agreement, which comes into effect immediately, will include salary adjustments and improved paternal leave benefits. The deal also doubles the number of paid sick days, provides increased vacation time, strengthens protections for contract employees and defends the right to do outside work.
Salary adjustments range from 2% to up to 52.5%, with an average increase of 9%. All adjustments are retroactive to Jan. 1.
The vote was ratified with support from 94.7% of voting members.
"We organized because we all agreed that the long hours, creative passion and professional experience we were investing here were not being recognized fairly by management," Maggie McCaw, archive supervisor at Vice Studio Canada and a member of the CMG negotiating committee said in a statement. "This agreement ensures that everyone at Vice will be paid fairly for the work they do and will be treated with respect across the board — from interns all the way up to managing editors."
For its part, Vice Canada issued a statement from president Ryan Archibald expressing satisfaction with the process and outcome. "This agreement meets the needs of our employees, helps us to continue to attract the best creative minds in the country while protecting the creative spirit that defines us."
CMG members from Vice Canada include representation from its editorial, production, ad agency, post-production and operations staff.