Q1 sees 110 jobs cut and $24.4 million loss for Torstar
The quarter saw revenues decline in both print and digital advertising, particularly from national advertisers.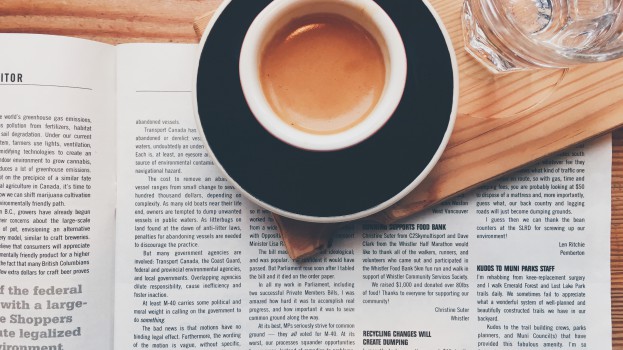 The first quarterly earnings report for the year at Torstar shows a decrease in revenue over last year and a loss of $24.4 million. Revenue for Q1, posted at $138.7 million, is down from $156.7 million in Q1 2016.
The quarter also saw a reduction of 110 staff positions, resulting in an estimated cost savings of $5.3 million. A Torstar spokesperson has confirmed that most of the cuts have come from the closure of a small printing plant in Durham, Ont. and a Metroland mail room operation in Aurora, Ont.
Q1 revenues for both Star Media Group and Metroland Media Group were down. SMG's revenues totalled $59.4 million, down $10.4 million (15%) year-over-year. MMG revenues came to $81.5 million, a decrease of $7.6 million (8.5%) year-over-year.
The biggest areas for losses in these divisions were lower print advertising revenue for SMG (down 19%), with weakness in national advertising revenues for both SMG and MMG (although national advertising represents a less significant portion of Metroland's revenues). For SMG, retail advertising revenues were still down, although the company described the decrease as a "more modest 7.9%." Regional revenues at the free daily Metro paper remained relative to the first quarter of 2016, while subscriber revenues to the Toronto Star also declined 7.3%.
Digital revenue for the entire company decreased 4% in the first quarter of 2017. While the company said it saw growth in local digital advertising in community sites from the Metroland Media Group family of newspapers and from VerticalScope (which increased in revenue by 22%), lower revenues at Workopolis, WagJag and Save.ca (down 8.3%) were largely responsible for the decrease.
Ian Oliver, president of Metroland Media Group, said on the quarterly investor conference call that the company sees Save.ca, a service that highlights local deals and sales, not as a replacement for flyers but a complement, and there is no intention to phase out flyers. "There's a direct correlation between putting out flyers and driving people to the store, and there's no sign of that softening," he said.
Salary and benefit costs for the entire company were down $12.8 million (15%) in the first quarter, largely due to restructuring and cost-saving initiatives including the closure of a Vaughan printing plant and lower staffing costs associated with Star Touch, Torstar's interactive tablet news product. Of that $12.8 million, $8.9 million came from Star Media Group.
Last year, 26 temporary employees from SMG, mostly attached to Star Touch, were laid off as part of the company's commitment to get the app into the black. This quarter saw a reduction of $3.7 million in investment to Star Touch.
New president John Boynton, who replaced David Holland in March following Holland's retirement, told investors that time spent on Star Touch does not appear to be increasing, and there is "nothing new to report" in terms of cumulative subscriber growth. There were no comments on whether or not Star Touch was expected to break even in the year, although Torstar expressed previously that this was expected. "We're currently just in a review phase," he told investors.
For the quarter, print advertising represented 39.4% of Torstar's total revenue, down from 43.5% in Q1 2016. Digital advertising rose slightly to 18.1% from 17%, while distribution now represents 17.7% up from 15.8%. The proportion of circulation and subscriber revenue was relatively flat at 17.6% (17.5% Q1 2016), while other sources now make up 7.2% of the company's revenue (up from 6.2%).
Photo by Oliver Thomas Klein, courtesy of Unslpash