NCIS wins the week: Numeris
The week of April 17 to 23 proved strong for Global, with four out of the top five daily programs airing on the network.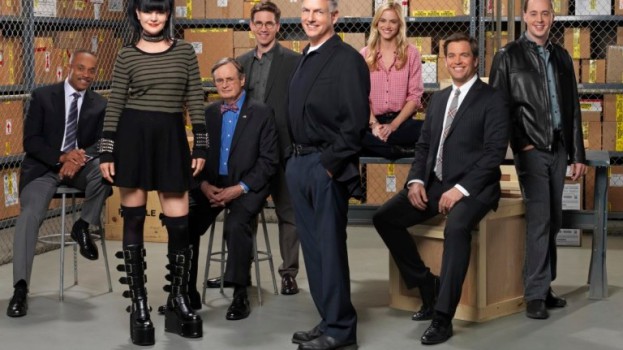 It was a strong showing for Global the week of April 17 to 23. According to the latest Numeris report, NCIS brought in the highest average minute audience (2+) of all daily programs in Canada. With 2.08 million viewers, the long-running drama series was one of four Global series in the top five.
NCIS was followed by Survivor (1.88 million viewers), CTV's Designated Survivor (1.85 million viewers), Bull (1.84 million viewers) and NCIS: New Orleans (1.62 million viewers).
The week stopped just short of all the NCIS series shows making the top five, with the Los Angeles iteration coming in in the sixth spot (1.49 million viewers). However, Calgary and Vancouver both saw all three NCIS series in the top five.
Notably absent from the national top five was The Big Bang Theory, which came in as the seventh-highest rated show nationally — a rare slip for the comedy series. However, Big Bang did crack the top five in Montreal and Toronto.
Similar to the previous week's report, most nightly programs saw fewer viewers than normal due to the airing of the Stanley Cup Playoffs on CBC Monday through Saturday.
After one week off the charts in Quebec, La voix was back on top, with episodes on both Sunday and Monday bringing in more than two million viewers each. Meanwhile, last week's top program, SRC's Tout le monde en parle, fell to the fifth spot, although it did not see too significant a drop in viewers.
Here are the top-ranked daily measured shows by market (AMA for all persons 2+), according to Numeris, for April 17 to 23, 2017:
Canada
1. NCIS on Global Tuesday at 8 p.m.: 2.08 million viewers
2. Survivor on Global Wednesday at 8 p.m.: 1.88 million viewers
3. Designated Survivor on CTV Wednesday at 9 p.m.: 1.85 million viewers
4. Bull on Global Tuesday at 9 p.m.: 1.84 million viewers
5. NCIS: New Orleans on Global Tuesday at 10 p.m.: 1.61 million viewers
Montreal (anglophone)
1. Designated Survivor on CTV Wednesday at 10 p.m.: 79,000 viewers
2. Hockey Night in Canada pre-playoff coverage on CBC Saturday at 7:30 p.m.: 71,000 viewers
3. Marvel Agents of SHIELD on CTV Tuesday at 10:01 p.m.: 48,000 viewers
4. The Big Bang Theory on CTV Thursday at 8 p.m.: 47,000 viewers
5. Blue Bloods on CTV Friday at 10 p.m.: 46,000 viewers
Quebec (francophone)
1. La Voix on TVA Monday at 7:30 p.m.: 2.18 million viewers
2. La Voix on TVA Sunday at 7:30 p.m.: 2.08 million viewers
3. LOL:-) on TVA Sunday at 7 p.m.: 1.08 million viewers
4. La poule aux oeufs d'or on TVA Wednesday at 7:30 p.m.: 933,000 viewers
5. Tout le monde en parle on SRC Sunday at 8 p.m.: 906,000 viewers
Toronto/Hamilton
1. NCIS on Global Tuesday at 8 p.m.: 464,000 viewers (tie)
1. Bull on Global Tuesday at 9 p.m.: 464,000 viewers (tie)
3. Designated Survivor on CTV Wednesday at 10 p.m.: 460,000 viewers
4. Survivor on Global Wednesday at 8 p.m.: 446,000 viewers
5. The Big Bang Theory on CTV Thursday at 8 p.m.: 423,000 viewers
Edmonton
1. NCIS: Los Angeles on Global Sunday at 9 p.m.: 104,000 viewers
2. NCIS on Global Tuesday at 9 p.m.: 99,000 viewers (tie)
2. Bull on Global Tuesday at 10 p.m.: 99,000 viewers (tie)
4. The Blacklist on Global Thursday at 8 p.m.: 85,000 viewers
5. Survivor on Global Wednesday at 9 p.m.: 83,000 viewers
Calgary
1. NCIS on Global Tuesday at 9 p.m.: 114,000 viewers
2. Bull on Global Tuesday at 10 p.m.: 91,00 viewers
3. NCIS: Los Angeles on Global Sunday at 9 p.m.: 89,000 viewers
4. NCIS: New Orleans on Global Tuesday at 8 p.m.: 87,000 viewers
5. The Blacklist on Global Thursday at 8 p.m.: 76,000 viewers
Vancouver/Victoria
1. NCIS on Global Tuesday at 8 p.m.: 190,000 viewers
2. NCIS: New Orleans on Global Tuesday at 10 p.m.: 166,000 viewers
3. Survivor on Global Wednesday at 8 p.m.: 148,000 viewers
4. NCIS: Los Angeles on Sunday at 8 p.m.: 140,000 viewers
5. Bull on Global Tuesday at 9 p.m.: 139,000 viewers